What is that all about?  The guy has lost his mind.  That was a pretty depressing inauguration speech. I think we have become a much richer country because we opened our borders by buying and selling products internationally.  Not now, as of today.
I acknowledge, up front, this is a very divisive subject.  But, come on, don't we expect and deserve  a president that has some intellect and thoughtfulness.
This is turning into more of a weird thing than most had imagined.  The current president is at war with the media, really the 4th arm of our government.  For some reason he doesn't realize there is fact checking, actually more than that, there is actual recorded footage of him contradicting himself nearly each time he speaks.  Now he has a press secretary that mimics his actions.  It is nuts.
Obviously, I don't like the guy.  And don't try to say it was the best of 2 bad choices.  I'm not comparing him to anyone but himself.  His priorities and statements are ludicrous.
He is saying he is planning on cutting taxes to corporations today.  The response from one of the guys that covers bond ratings for all countries –
"Even before elections the U.S had the highest level of government debt of any triple-A country. If we add on top of that Trump's plans to cut taxes by $6.2 trillion over the next 10 years that could add around 33 percent to U.S. government debt," said Ed Parker, Fitch's head of sovereign ratings for Europe, Middle East and Africa.
That means Trump's plans to slash taxes could threaten the United States' triple-A credit rating over the medium term.
And what's with the statement, "America will start winning again, winning like never before.",   I wonder if he even knows the definition to the word win.  We're not in a game, or a war, with all the other people that live on this planet.  Historically, our country has been looked up to as the country that has empathy and looks after others.  Guess not so much anymore?
The purpose for politicians in our society is varied.  Recently, and especially during this election, it seems like there was a main objective  to win the election. That would explain a lot of political behaviour during the campaign, such as flip-flopping, which seems dishonest to some.
But after someone is elected, that needs to stop.  And it hasn't. Kellyanne Conway phrased it "alternative facts".  Pretty creative, but stupid.   And this tweeter thing is insane.  It seems that the guy is "at war" with everyone.  Can someone name one thing the guy likes?   Anything?
He hates Saturday Night Live, actors and actresses, the media, just about anyone that disagrees with what his views are.  It doesn't seem normal.  It is a really bad trait for the leader of the free world.
I was hoping that he was going to surround himself with others that would help him get up to speed how this all works.  Nope.  He has surrounded himself with a team of advisors that have a combined net worth of more than $10 billion.  Many from the financial sector, those that he criticized during his campaign.
One of the first things he does as President is to sign an executive order to curb some parts of ACA.  That is health care related.  Affects about 30,000,000 Americans.  Where is the replacement plan?  Wasn't the line repeal and replace?  Guess he's just interested in the first part.
Wouldn't you think that a non-politician, a businessman, would take a little bit to get up to speed about what the repercussions of executive actions would be?  Give it a little bit of time to understand the gravity of his decisions?  He has the most information available at his finger tips now.   And maybe not doing so many "victory tour" gatherings and, instead, spend every waking hour of the day understanding 100% of what needs to be done.   Guess not, once again.
I could keep going on and on.  Sunday, there were close to 3,000,000 people that thought their views needed to be heard.  So they went to the streets and "protested".  They did this for various reasons.  But mostly to be heard.  This was the largest protest in the history of the United States.
Whatever you might think about her, Madonna made a speech and said she was tempted to "blowing up the White House".  I guess now the secret service isn't happy and is having a talk with her.   They want to know her intent.
According to an official, "If it's characterized as inappropriate, then there won't be any discussions with the U.S. Attorney. If it's determined that there's intent on her part, then there will be discussions with the U.S. Attorney and they'll take it from there."
They actually think that Madonna has an intent on blowing up the White House?  Kind of reaching here, aren't we.
This is going to be a long four years if it has only been 3 days so far.  I can't see this working out that well for our citizens.  Or people throughout the world.   It isn't how it works nowadays.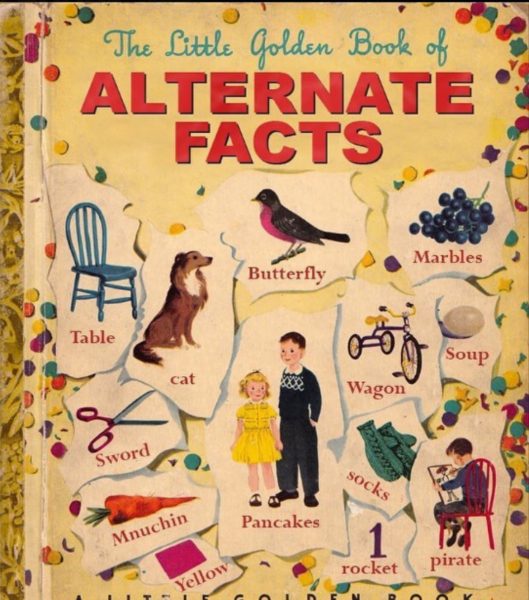 Which definition is he meaning?
1.be successful or victorious in (a contest or conflict).
2.acquire or secure as a result of a contest, conflict, bet, or other endeavor.
noun
1.a successful result in a contest, conflict, bet, or other endeavor; a victory.