I did the 500 mile drive yesterday to get up to Minneapolis with a couple hours to spare before the start of the Uptown Criterium. North Star Gran Prix is holding an amateur criterium series along with the stage race, which is nice for the guys that had to work during the week or didn't get on a team that was in the race.
It is pretty easy for them to do, since the venue is already set up. Everyone starts together, men, women, children. (I didn't see any women or children while I was racing, even though I know they were there.)
I rode around an hour before the start of the race. Mainly on bike paths. Minneapolis has an incredible network of bike trails and they are used extensively.
The race was fine. My legs were not that great, but it wasn't hard, even though the pace was quick. I had a 28.4 mph average speed after rolling through the start/finish and slowing down. I thought I'd ride into it a little more, but car legs never left. Maybe they are painters legs now, I don't know.
The race was super short, only 40 minutes and it came down to a field sprint. I don't know how many guys were left in the field out of the 70-80 starters. I got into pretty good position with about 1/2 a lap to go, but sort of blew it at the end. I have no jump and I race like I have my old jump, so I am always surprised when it's not there. I started on the guys that got 1st and 2nd, but ended up 6th. I need to jump way earlier and just try to hold to the line. It's not a good way to try to win races, but when it's a field sprint with guys that are fast, then it's a way to maximize my placing.
I guess I'm wearing the leaders jersey for guys over 40 today. Brandon, last night's winner, is leaving to race Toad (Tour of America's Dairyland), so there is a little switching of jerseys going on I guess. I haven't received a jersey is a couple years. I'm dreading having to move my numbers across to a new jersey. I hate pinning numbers.
There was an Apple store on the course yesterday and after I was done, I went in to have them look at my iPhone. I've been having trouble making the touch screen work. They told me I needed a new screen and they would have to have the phone overnight. I told them no, i "needed" my phone. Should of just left it, but I'm going to take it back after the weekend to get it fixed I guess.
The race this afternoon is in Menomonie, Minnesota, which is about 80 east of Minneapolis. It's raining right now and might be iffy later this afternoon. That could be very sketchy. Some guys weren't turning that well in the dry yesterday. But, I finally slept close to 8 hours last night and am going to try to ride this morning before the race, if it clears up some. Maybe I can have better legs for today.
The race I'm looking forward to is Stillwater, tomorrow. It is on a wall, something over 20% grade. I raced there when I was a junior and remember when Dave Laporte called me and asked about included the course. I thought it was great. It is a pleasure racing on hard courses with thousands of people cheering. It is nice being able to race Crybaby Hill last Sunday and then Stillwater tomorrow.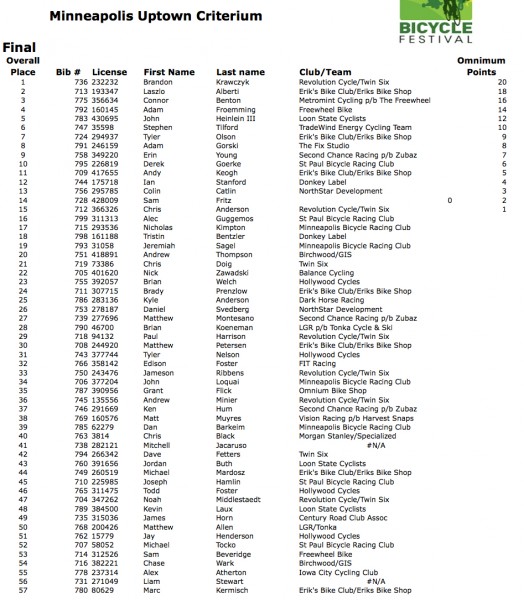 Click to enlarge.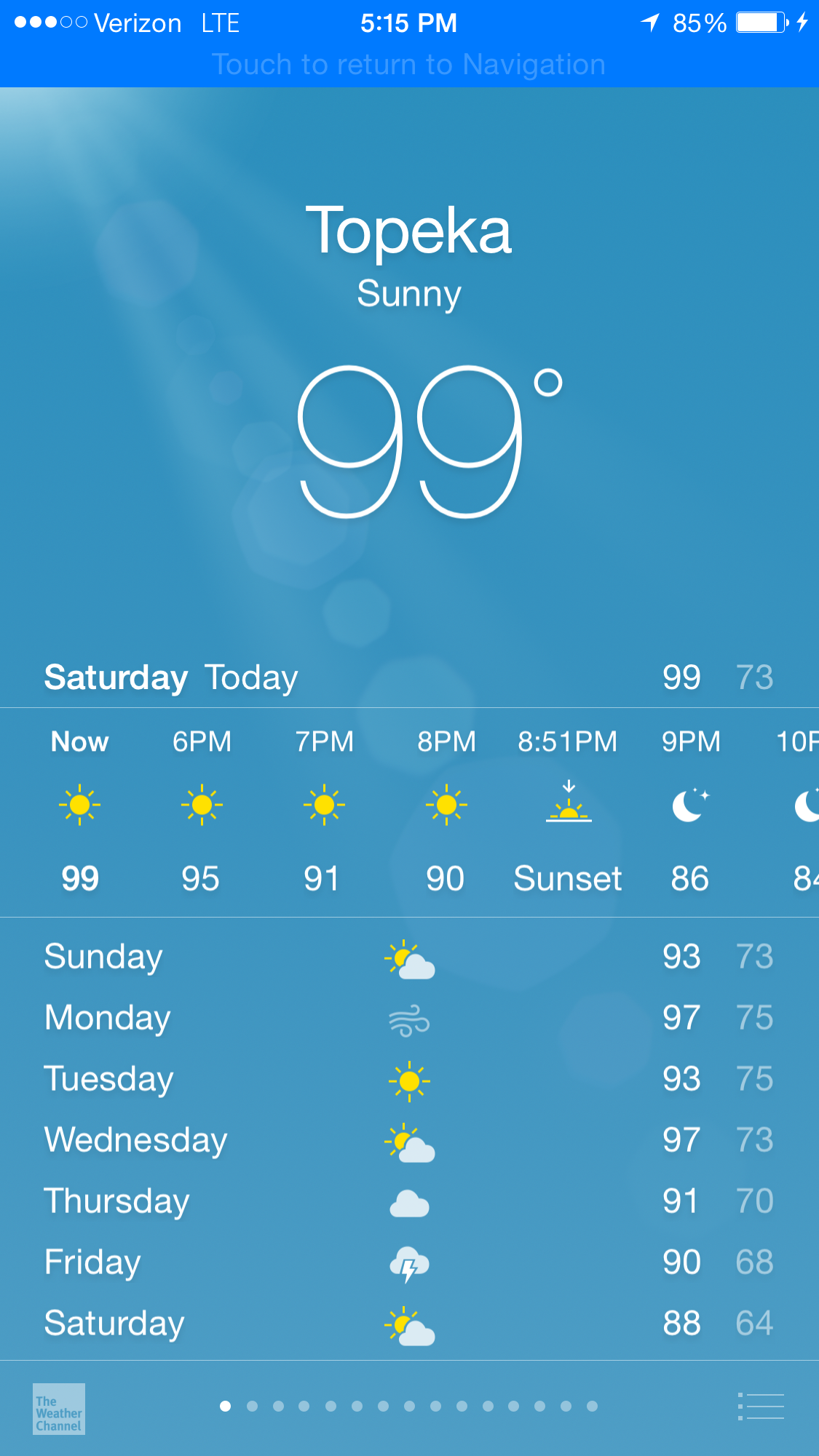 Not missing the weather in Kansas right about now.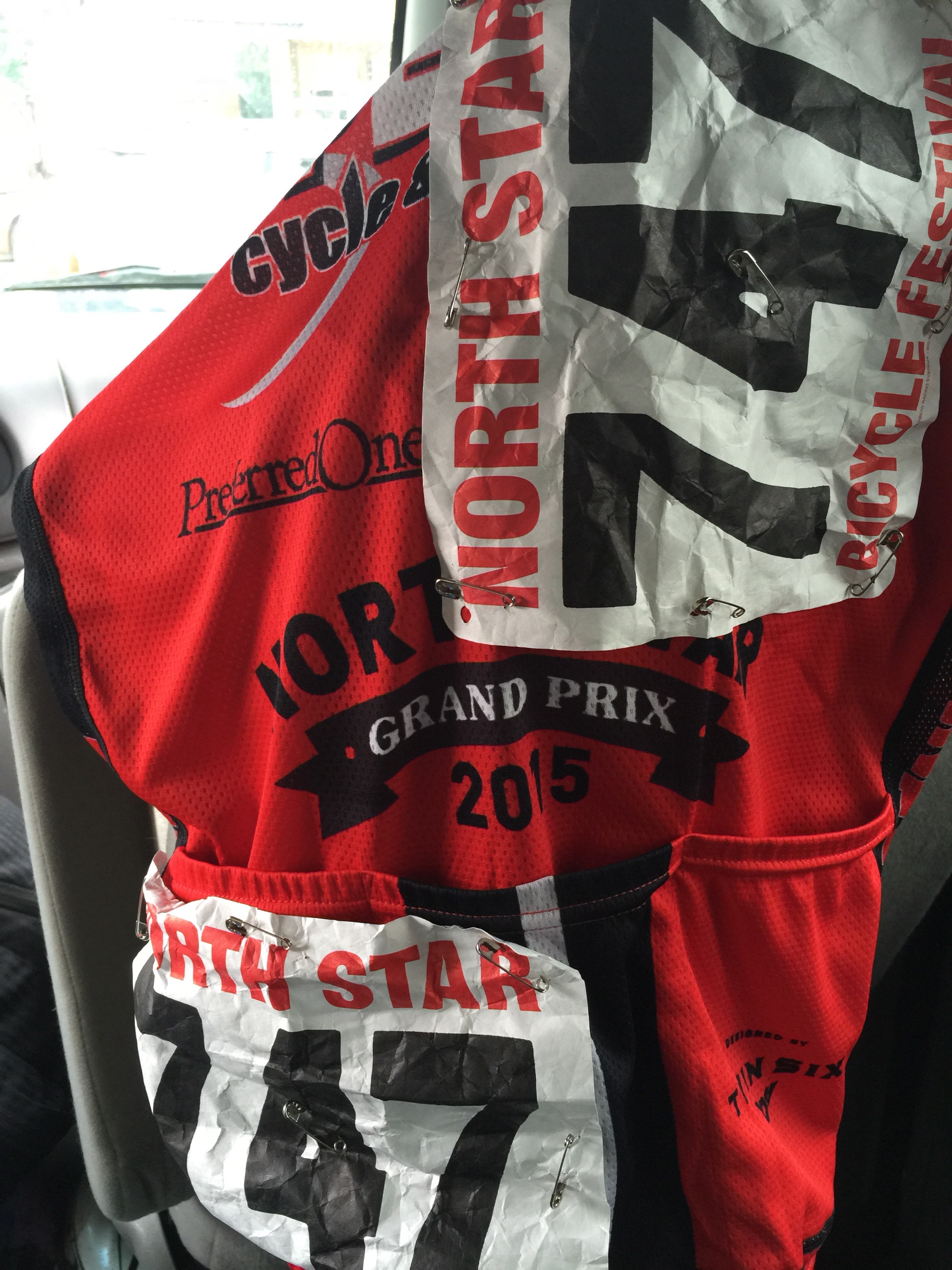 Number pinned. I can hardly ever get them flat alone.