I haven't kept up with Beth Heiden (Elizabeth Reid).  I talk to her brother, Eric, fairly often, but only know about Beth through Eric.  I had no idea she was racing bikes some.  I knew she nordic skied some, but didn't know she competed on the bike still.  Then Bill said he saw on Facebook that she won a hillclimb in California.   Here is a link to the results.
She set a new course record.  Man, her and Eric are physiological freaks.  Check out the photo from the race below.  55+  Pretty incredible.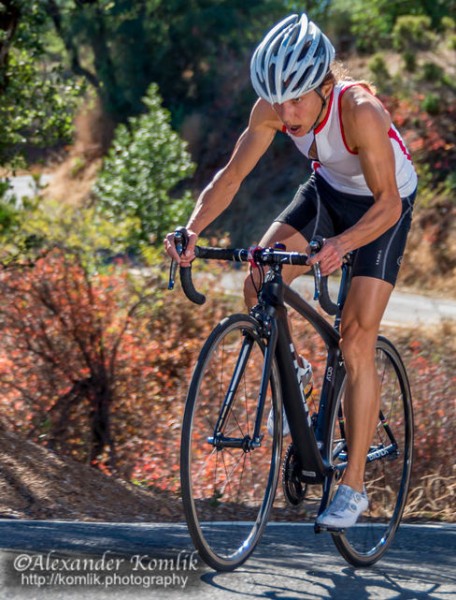 Beth Reid crushes the 19-year-old Low-Key Montebello record , sleeveless and all.