I didn't start drinking coffee until my mid 30's. Micheal Engleman, my friend and a team mate on Wheaties-Schwinn, pretty much mainlined it when he was living with me in Boulder, but I never drank it.
The first time I drank coffee seriously was before a NORBA National in Spokane Washington. Paul Biskup, a friend that I've known forever, raced with me on the Levi's team, and was working for SRAM at the time, insisted that I drink a double espresso right before the start of the race.
That was it. I finished 5th and felt pretty incredible the whole day. Now, I have no idea if the coffee made me feel that much better or if I was having a great day to begin with, but it started the consumption of mass amounts of coffee.
I never never race without drinking coffee before the event. I don't necessarily drink espresso before every race, but I definitely drink coffee.
I drink black tea in the morning when I wake up. I've always done this and I just don't feel like drinking coffee first thing. But when I'm going to be moving, coffee is the hot beverage of choice.
I was thinking of this yesterday when working. It almost seems more important to drink coffee when I'm doing other physical labor more than riding. I drank a ton of the stuff a couple years ago when I put that rubber roof on the building for two months. It was every couple hours on the hour. Building this fence is the same way. My energy level is normally good for a few hours in the morning and then starts deteriorating. A couple cups of coffee spaced out through the afternoon makes the productively quite a bit more.
If I was sitting around and doing non-physical labor, coffee wouldn't work. I have to be doing something physical. I sometimes drink coffee when I'm driving, but it's not a necessity. Driving is just about the least amount of physical exertion I can do and still not be jittery from drinking coffee.
I'm starting to get more and more into the snobbishness of coffee for some reason. I don't know why that is because I have virtually none of it concerning wine. But hanging with the guys at the Flying Monkey/PT's Coffee, it kind of rubs off. I have to put a stop to it, because it's not in my personality to be concerned about silliness like that. It should be, if it tastes good, then it is good. Enough said.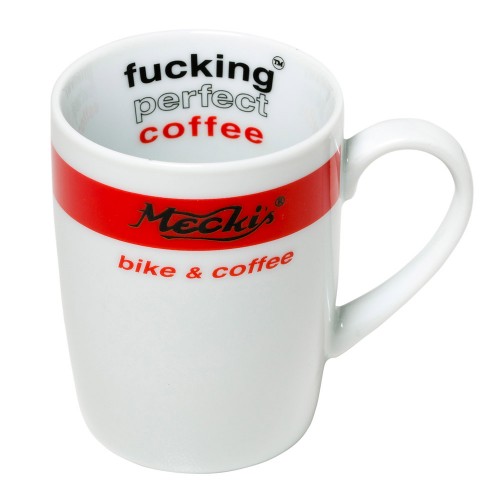 These guys sell coffee and bikes in Europe.