I've been sort of following the Cape Epic this year.  I know a couple people riding the race, plus I have it in the back of my mind I might do it sometime eventually.
I saw that Christoph Sauser and his team mate, Jaroslav Kulhavy, had some flat tire problems and were using plugs to fix them.  I'm a big proponent of using plug.  I say that, but haven't really had the bad luck enough, or more accurately, haven't raced enough, to have to rely on them for fast flat fixing.
Plugging tubeless tires is really the best option for fixing a flat.  When I am racing, or just riding on a course, where flatting tubeless is going to be a concern, putting in a tube is usually just a band-aid for an eventual disaster.   I guess upping the pressure to a nearly unrideable pressure might ease some of the tube flat issues, but that isn't a great option for racing.  Tire pressure is key.
I've ridden plugged tires for a long time.  Not just finishing a race/ride, but for weeks after.  A plug is pretty much a permanent fix for a small slice or pinch in the tire itself.
Sauser says he is using Dynaplug.  I didn't know about them.  He says that once sealed, it is permanently sealed.  They look like they have a very good product.  I am going to have to try them.   Hopefully I'll be riding my MTB soon enough again, and it a race situation, where they might come in handy.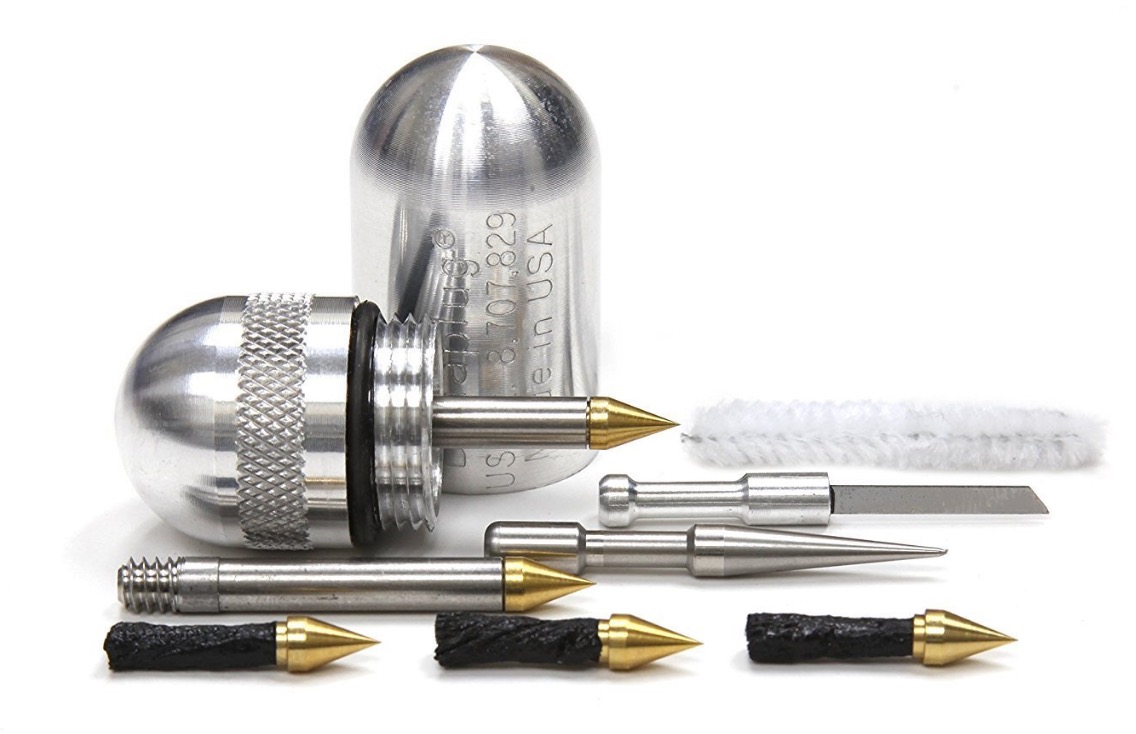 Dynaplug repair kit.