I suppose by now many of you have read about the death of another cyclist in Texas.  This time in Georgetown, a little North of Austin.
Last Monday, Tommy Ketterhagen went out for a ride and didn't return.  His parents reported him missing and the next morning, his mother found him dead in a ditch.  It was a hit and run.
They have the person that did it.  It is all screwed up.  A witness said they saw the whole event, but said they saw the bicycle flying in the air, but didn't know whether a person was hit too? At best, that guy must be an idiot.
Anyway, another tragedy.
I never had the pleasure to ride with Tommy, But I have a ton of friends in Austin that did and have to be feeling terrible now.
Tomorrow, there is a ride to honor Tommy.  It starts at his high school, where he graduated last year.  East Valley High School at 10 am.   I wish I was down in Texas and could do the ride to honor Tommy with his friends.
Okay, guess we all need to be careful out there.
Tommy's friends have sent up a GoFundme page for Tommy's family.  If you feel so inclined, here is a link.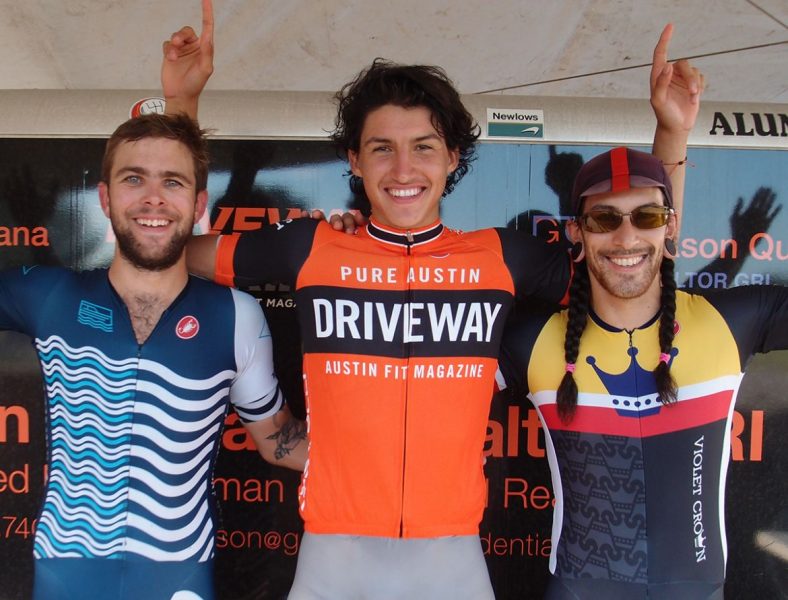 Tommy is in the middle.