I'm not being an alarmist here, but I've been thinking about this for a hour or so and am becoming a bit worried.  I woke up this morning with a big swollen knee.  Last night it was a little sore and now it is way, way more sore, swollen and hot.
I called my friend Stacie and we did a little FaceTime thing and she says that I have an infected prepatella bursitis and that I need to see an orthopedic surgeon ASAP.  So I called around and just got answering machines, but then Stacie called me back and had made me an appointment in a few hours.
I'm not sure how this happened.  I rode MTB with the Tuesday night group and my knee was a little weird.   I'd kind of twisted it a couple days ago and thought that was the problem.
I was walking, at night, on a sidewalk and stepped into a 12 inch hole in a grate that was full of water. I totally submerged my shoe and lower leg, fell forward and landed on my knee.  I felt lucky that I didn't break my leg.  That hole needs to be covered.  It has been sore since, but that doesn't really explain how it got infected.
It is the same knee I scraped down, falling in Colorado.  But that was a long time ago.  The healing has been slow, but it hasn't been open in weeks.
Anyway, Stacie said not to eat, that the guy might cut do surgery to drain all the infection out of it and then put me on IV antibiotics.   The more I dwell on how I feel, the more a hypochondriac I am becoming.  I don't feel that good, sort of like flu.
I plan to use my knee a lot over the next few decades, if I'm around that long, so it's pretty important to get this right.   I'll post again, post Dr.'s visit.  Boo.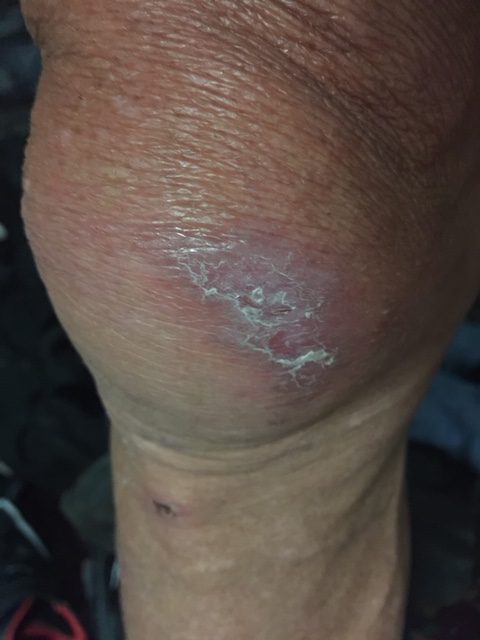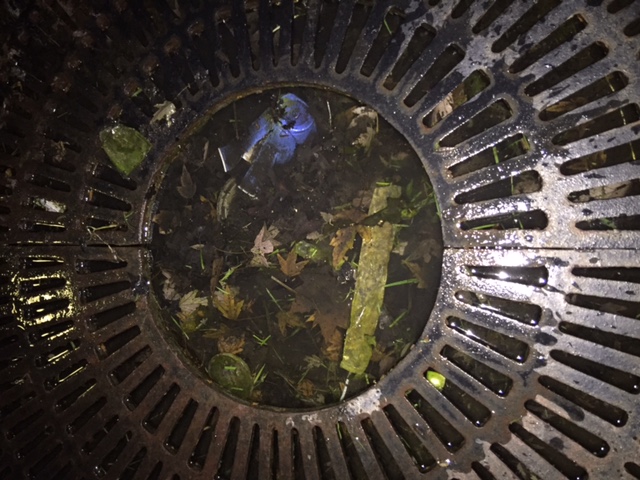 This hole is on a sidewalk.  I guess it used to have a tree in it, but not now.  It is deep, like mid-shin deep.  I stepped straight into it and fell forward and landed on my knee.