I'm driving from Chicago back to Kansas right now. Trudi's nephew, Parker is turning 21 this weekend. It's about 9 hours back. 355 was closed because of a fatal traffic accident, so we had to drive on surface roads to get going west.
Anyway, right across the street from Trudi's mom's house they tore down a pie resturant and built a new McDonalds. It was right about 10:30 when we started driving.
10:30 used to be the witching hour when McDonalds stopped serving breakfast. Traveling, that was always a time to break up the morning. I don't know how many drives I would start early, then drive a few hours, looking forward to getting take-out breakfast. The key was trying to get there just a minute or so before lunch started.
Now, McDonalds serves some sort of breakfast food all day in most places. I don't like it. No driving game. It takes a nearly mandatory stop out of play while traveling.
I know a lot of you are judging my breakfast choice. There are plenty of food items at a McDonalds that are fine to eat. The movie Super Size Me was a complete fabrication of what would happen if you ate at McDonalds for a month straight. It was a movie about gluttony.
There is plenty of breakfast foods that are okay for racing Scrambled eggs, yogurt parfaits, pancakes, etc.
The real reason to eat at McDonalds is the speed. When I'm driving, time is valuable. And during races, especially when I'm traveling with a bunch of guys, the extra 40 minutes of sleep supersedes the food quality.
Okay, I'm posting this on my phone and it just posted on its own. Frustrating enough I think I should just be done and enjoy the drive.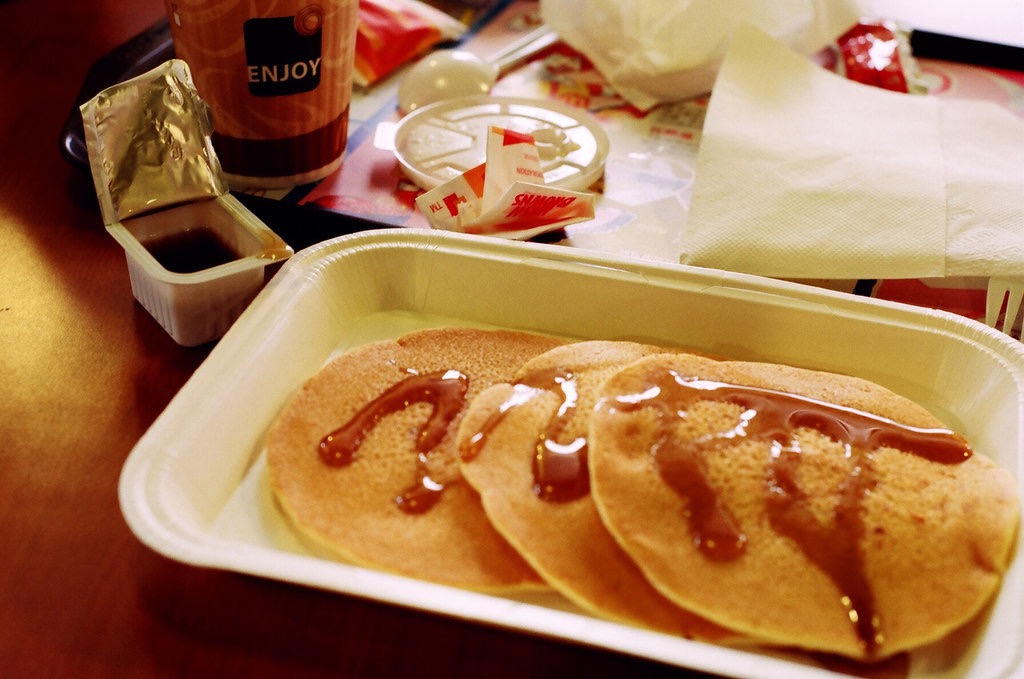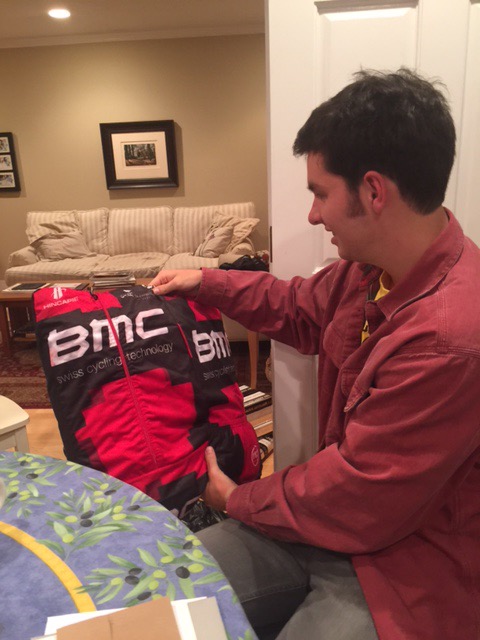 Trudi made Parker a pillow out of a crashed BMC jersey.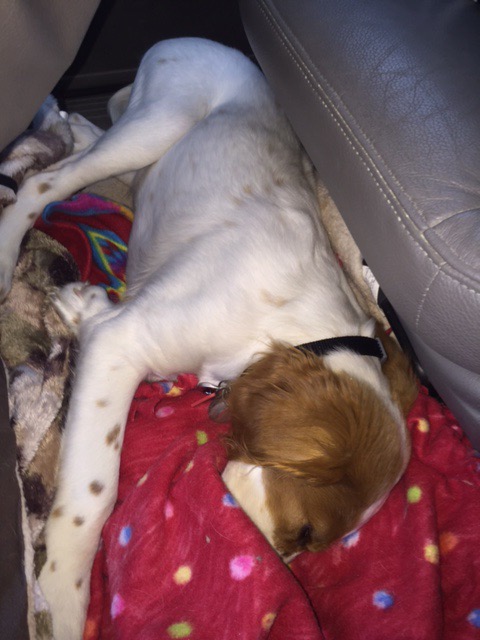 Tucker is pretty comfortable behind the seat.