I woke up this morning with a head cold. I felt it coming on since Saturday when I rode from the Vail Time Trial to Silverthorne in freezing rain. Nothing like riding a bunch of miles when you don't have form and then shiver for a couple hours. It isn't bad though yet and I'm going to stay positive that I can keep it at bay.
I went to the dinner with Trudi and the BMC team last night. It was nice. I know a bunch of the people working for the team, plus many of the riders. Trudi is flying her mom into Denver today and they are going to drive back to San Francisco together. That is a pretty nice way to break up a long drive. Her mom is getting here early afternoon, so we're going to go for a bike ride this morning now.
Trudi is wasted from the last month of working stage races and I just feel like putzing around, so it should be complimentary. I'll try to post more later when I have more time.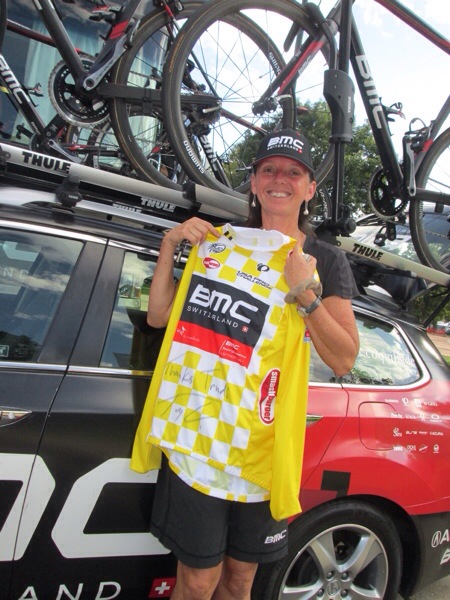 With jersey.