Today is an early start to a 3 day early weekend. I had to get going super early, at least for me, drive to Lawrence to be Woodlawn Elementary School and do a bike safety day gig with my TradeWind Energy guys. We've bought a lot, 237 to be exact,, bicycle helmets and are fitting each kid with a new helmet. Plus, we doing a little bicycle safety lecture, setting up an obsticle course for the kids to ride, etc. I'm all for it, except for the lack of sleep.
After the school deal, we're going to ride over to the 1st stage of the Velotek Race, a 2 minute hillclimb, and pre-ride the course. Then I'm going to ride the 40 miles home. I don't think I've ever ridden the hill, but what could be there to see? Trudi is going to ride over to Lawrence, after taking a few cats to the vet, then drive the van back to Topeka, while Bill and I ride.
Saturday and Sunday, both the races start at 8 am. And they are 40 minutes from my house. I don't like racing that early in the morning. I don't think it is healthy. At least not for me.
I managed to not ride my bike yesterday, but I did stand around on my feet for a few hours, if that counts. I really would have liked to ride, but held firm not to. I felt like I was really clogged up by allergies, and riding somewhat clears that up, but I just stayed stuffy all day and night. We'll see if it helped or not.
I'm trying to get my Strava form number out of the negatives. (See below.) I'm not really sure what the form number means, but it hasn't been a positive number in a while. It seems like you would want positive form. I'd better read up on it a little.
Okay, I need to get driving. I'm picking Bill up, getting some coffee and calling it good.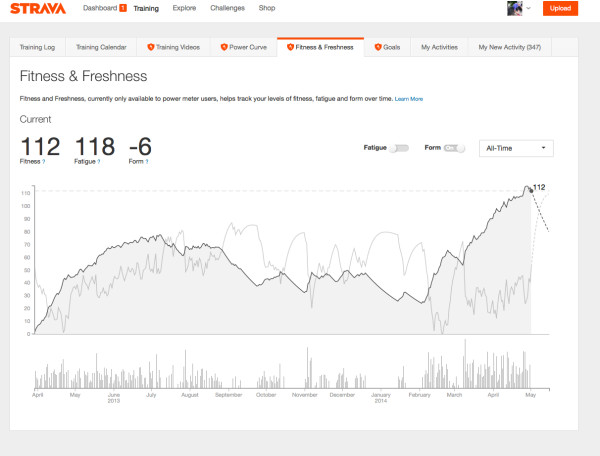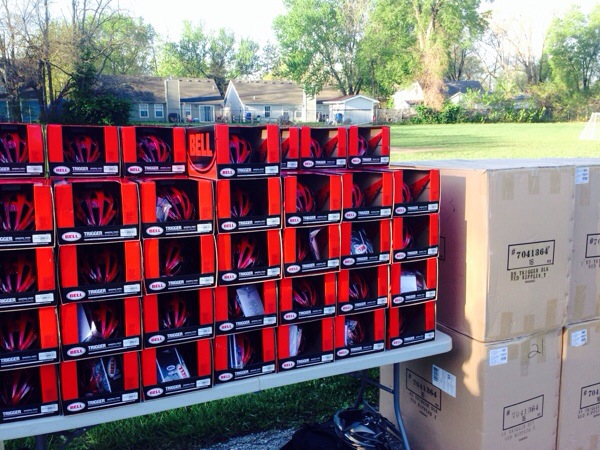 Helmets.