Day one down, day two started of the TradWind Energy Team's Houston MS 150 adventure.
I don't have an Internet connection, so am going to try to post this from the ride from my phone. Early rise today. Started riding before 6:30 am.
I ended up with 130 miles yesterday. 105 riding from the hotel to the ranch we stayed at and then Brian and I ride an extra 25 ish after. Brian is training for the Dirty Kanza. Maybe I am too now.
The thing that was the most amazing was the masses. We left at 10 am and had to ride 25 miles to the start and then "chase". We caught the first guy at maybe 15 miles in. We nursed him along for a few miles and then he just was gone.
We kept going along at a pretty good clip. The wind was from the south, with a twinge of east. Pretty sure we were in the masses. Eventually we pretty much couldn't stay on the right side of the road.
Then we got stopped by the police. Someone had crashed and they were flying in a life flight helicopter to take him out. It wasn't a long wait.
It got pretty warm, upper 80's. Bill, Brian and Nick are pretty sunburnt, even though Nick stopped and bought some sunscreen.
We had an awesome dinner at a ranch of a friend of Clean Line last night. We slept on a open porch, which was nice.
Today we have to ride an extra 10-15 miles to the start, then the ride which is over 80 miles, maybe 90. I'm just gonna ride back to Ann's house, say hi to Bromont, then get my van to get my sleeping stuff etc.
Heading back to Kansas to pick up Trudi tomorrow. She is doing Paris-Roubaix today.
Gonna be a short turn around.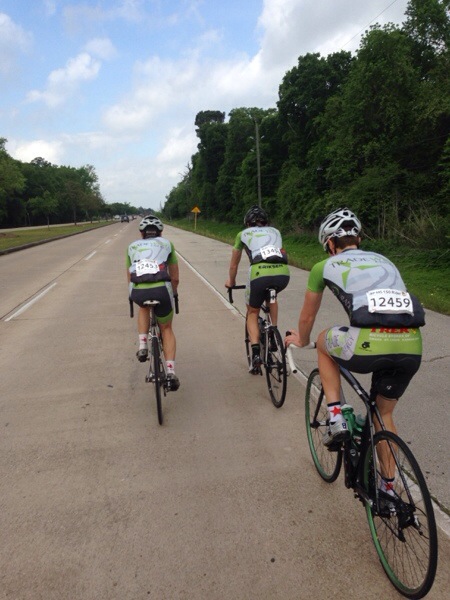 Road was pretty empty early on.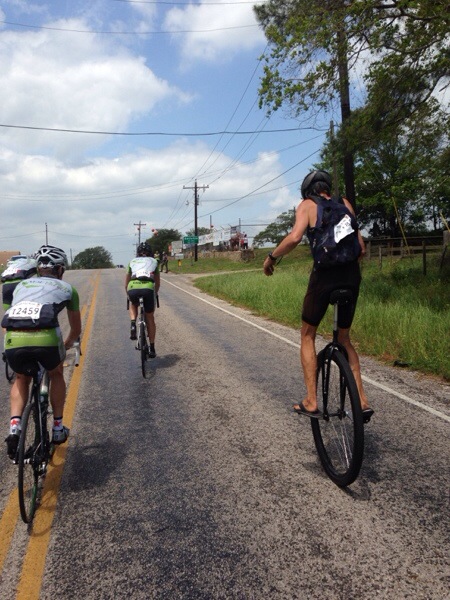 We saw this guy before the lunch stop, over 40 miles in.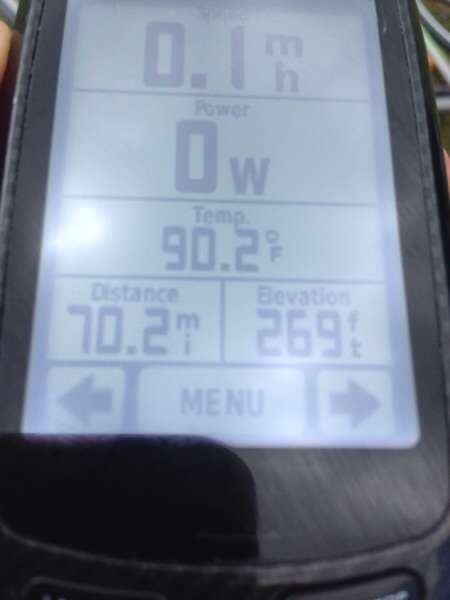 Stating later made it more riding in the heat.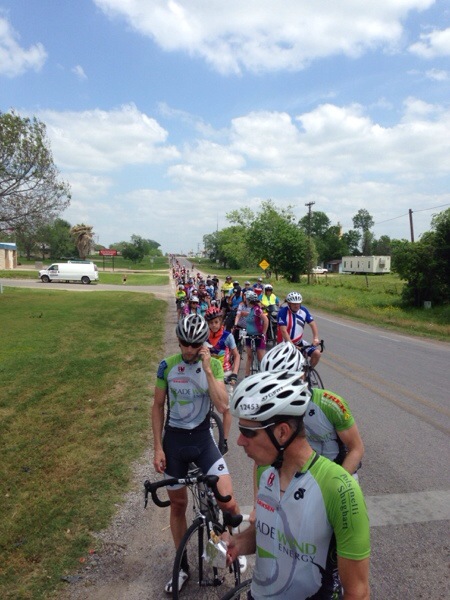 Pretty soon it was a whole lot of riders.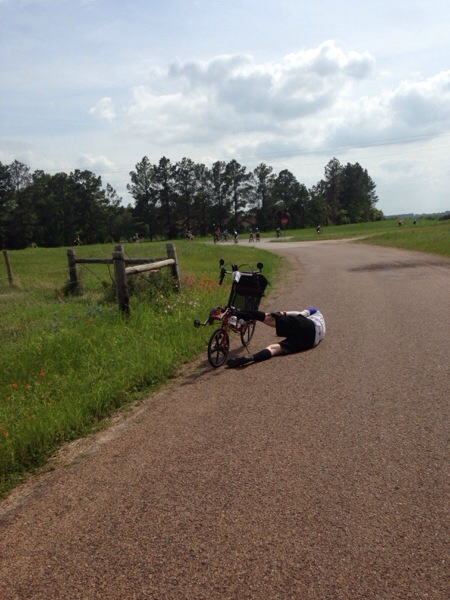 Brian and I came upon this guy on our extra ride. I asked him if he was okay and he said he was just resting.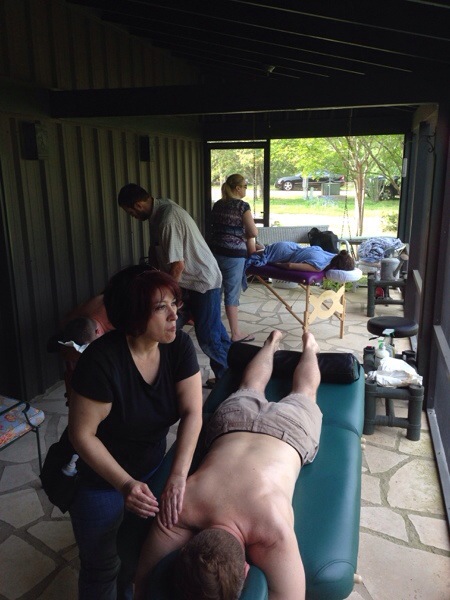 Clean Line brought in 3 massage therapists for our group.

There was an enormous amount of guacamole. Something like 60 avocados.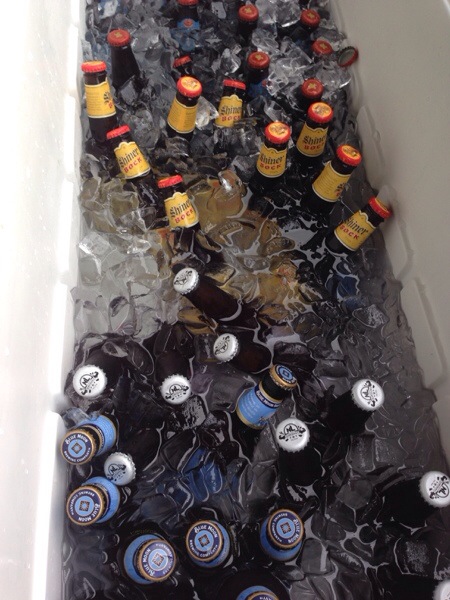 And plenty of beer.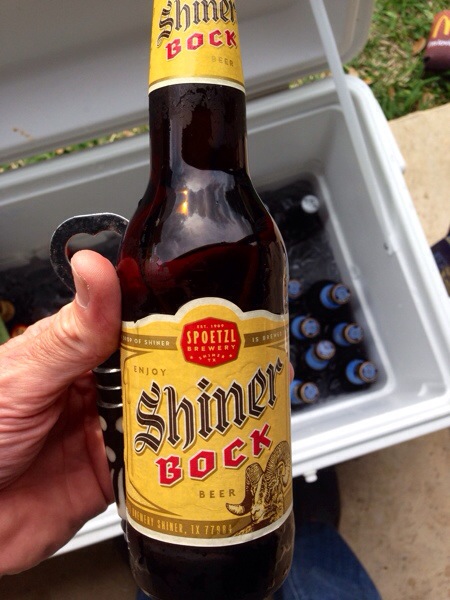 I only had a couple. I used to ride to Shiner from Austin back in the day.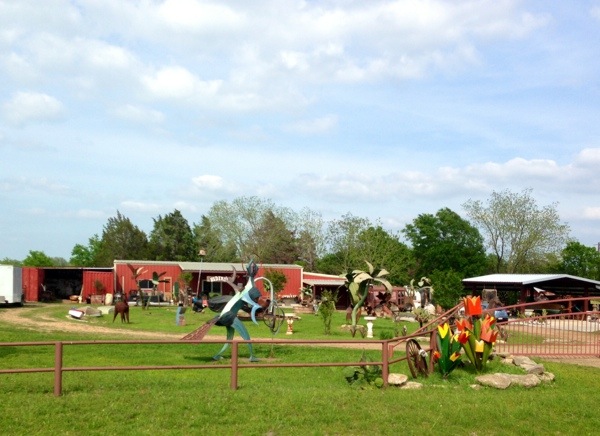 There are a lot of eclectic places out in the countryside in Texas.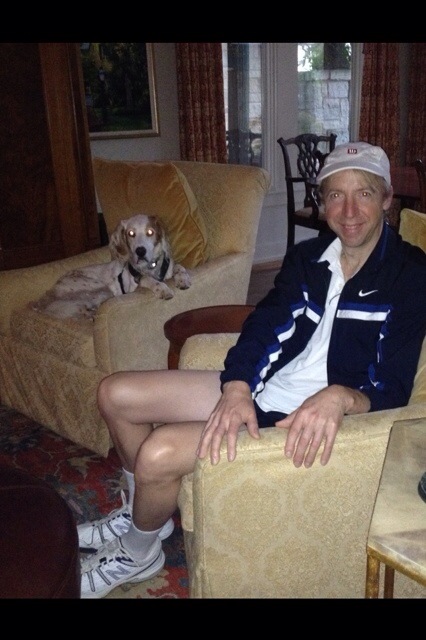 Bromont seems to not be missin' me much.