I'm finally packing up and heading back to the lowlands. I've been at altitude for a little over two weeks and have enjoyed most every minute of it. Yesterday I did another longish MTB ride outside of Steamboat Springs with Kent and Katie Eriksen, plus 3 of their friends. It was a little over 4 hours, with a bunch of fun climbs and descents.
I've pretty much only ridden off-road since I drove to Park City last Monday. It was the longest period I've ridden a MTB bike for nearly as long as I can remember. I was a little rusty at first, actually, I'm still a little rusty, but most of the skills came back pretty much.
It is amazing how fast you can ride off-road on bicycles. I am truly amazed every time I finish a ride that my bicycle could hold up to those harsh conditions. I'm hitting huge rocks with a ton of momentum and can't believe I don't flat. I didn't flat the whole week and I rode a lot. I only fell once during the week too and didn't get too hurt. I was thinking about how unlucky or lucky you can be riding bikes. The 4 hour ride gave me a good chance to think about Dale Stetina. It is great how riding bikes can help you sort out mental and emotional issues.
I'm not sure where we rode yesterday. It was a little outside of Steamboat Springs. There was a ton of beetle kill, plus a forest fire burned a lot of the area. But, it was still awesome. Strava here.
Descending off-road fast takes a lot of practice. I think I was thinking too much a few days ago and not just letting my bicycle go down. I forget that you don't really steer your bike downhill so much, you actually lean to initiate turning. Being loose, snakey, relaxed on a descent is truly the way to maximize your speed and allow yourself time to recover before the next climb. It is a very important part of racing off-road.
Anyway, I might just keep riding my MTB, on the road and off, the next couple weeks until Chequamegon which is two Saturdays from now. The position is a little different and you pedal different too. Maybe it will help some. I am so under raced that I might have to try something new.
It's about 10 hours back to Topeka from Steamboat I think. I hope to ride sometime this morning, either in Steamboat or with my friend Vincent in Silverthorne. Then get back to the heat of Kansas.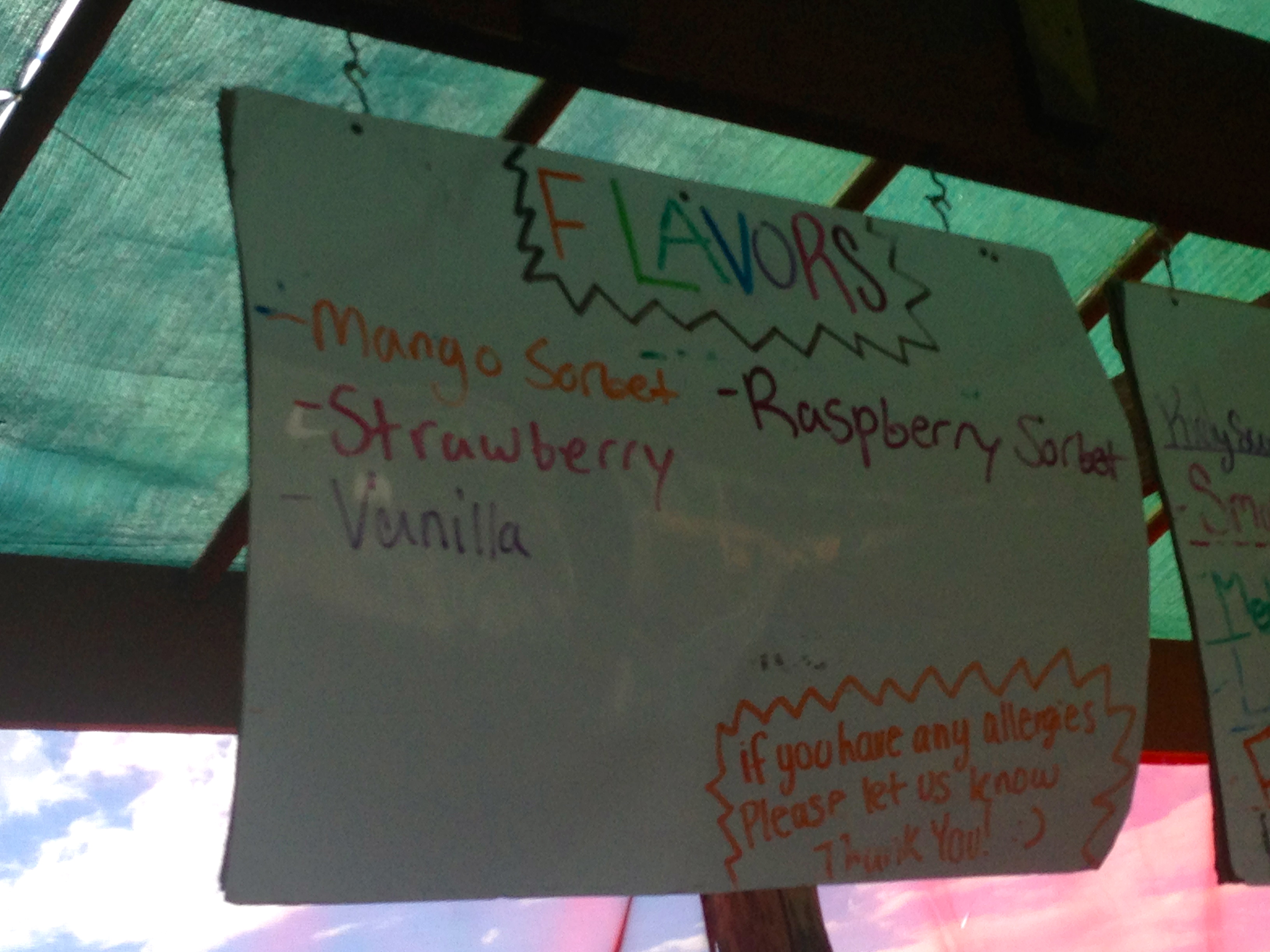 We stopped on the way home for ice cream and saw this sign. I was wondering what allergies they wanted to know about, shellfish, penicillin?