I found a wallet in the middle of the street the day I was leaving to drive up to Chicago for Christmas. At first, I drove by it, but thought I should go back. It had no money, but had a driver's license, credit cards and a student ID from University of Arkansas Pine Bluff. I figured there wasn't anyway I could find out the phone number to the guy, so I decided to drive across town and give it to him.
His address was at an apartment complex in West Topeka. I found the apartment, knocked, and no one answered. I could here people in the adjoining unit, so I knocked on their door. A Hispanic man answered the door and asked me if he could help me. I told him I had found a wallet and was wondering if he knew his neighbor. He told me he didn't know who lived there. I thought that was weird, since their doors were virtually connected. So, I opened up the wallet and asked the man if he could look at the driver's license and tell me if that was the man that lived there. He was apprehensive, but took the billfold and looked. In the background, I could see into the apartment and it was completely full of stuff. Every flat space was covered with things. There was an older woman speaking to the man in loud Spanish.
The man looked at the driver's license and then seemed to relax some. I could tell by his facial expression that he wasn't on guard. He said that it was his neighbor and that he wasn't home, had left for the holidays, he thought. He suggested that I leave the wallet with him and he would give it to him. I felt a little weird about that, but knew I was driving out of town for a few days and that it would probably work out okay.
Anyway, I thought about the encounter on the 9 hour drive up to Chicago from Topeka. I still had a bit of uneasiness about leaving the wallet. I thought that maybe I should have just put a note underneath the guys door with my phone number on it and he could call. After the Hispanic guy lightened up, I felt pretty sure that he would give his neighbor back his wallet, but wasn't positive.
Then I thought about missing out of the gratitude of returning the man's wallet. I'm almost embarrassed to say it. I would have really liked to give the wallet back to the owner and receive the thanks for returning it. It seems so trivial.
I'm not sure why nowadays, people don't seem to trust each other so much. The Hispanic man didn't trust me when I knocked on his door. Then, I had to talk to him for a little while before I felt comfortable enough to trust him with the wallet. And then on top of it all, I feel "cheated" out of receiving gratitude for something that should be expected. It is all wrong.
Right now, we're arguing between each other whether it is better for Americans to have the right to carry around assault rifles or if it's better for society to not have them around. Man, what problems we have as group.
I don't leave a small footprint on this planet. No Americans do. I drove my van 600 miles to spend Christmas with Trudi's mom. And 600 miles back. We all drive or fly unbelievable distances to ride our bikes around in circles. It is a super extravagance. I would venture to say that the majority of the population of this planet has never been 600 miles from where they were born. In China, there are only 8 automobiles per 100 people. In Afghanistan there are two. It's hard venturing very far from where you live by walking. In the US there are 81 per 100 people. We have more than we need. We have more of everything than we truly need. But, we all want more. Always more.
Anyway, since today is Christmas, I think we should all be thankful for the hands we were dealt being born in the United States. If only if all of us could realize how lucky we were from the get go, then maybe we would be more generous and understanding of those people throughout the world with much less. Less of everything. Food, medicine, safety, dreams, nearly all things. It could very easily be us.
I hope everyone has a Merry Christmas.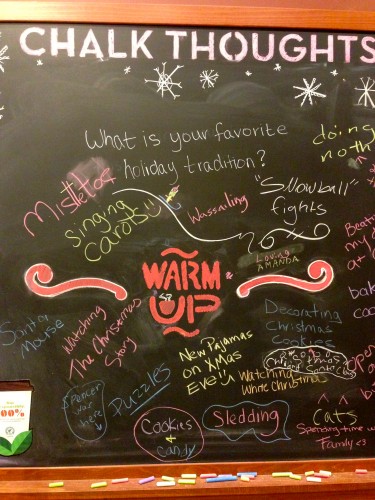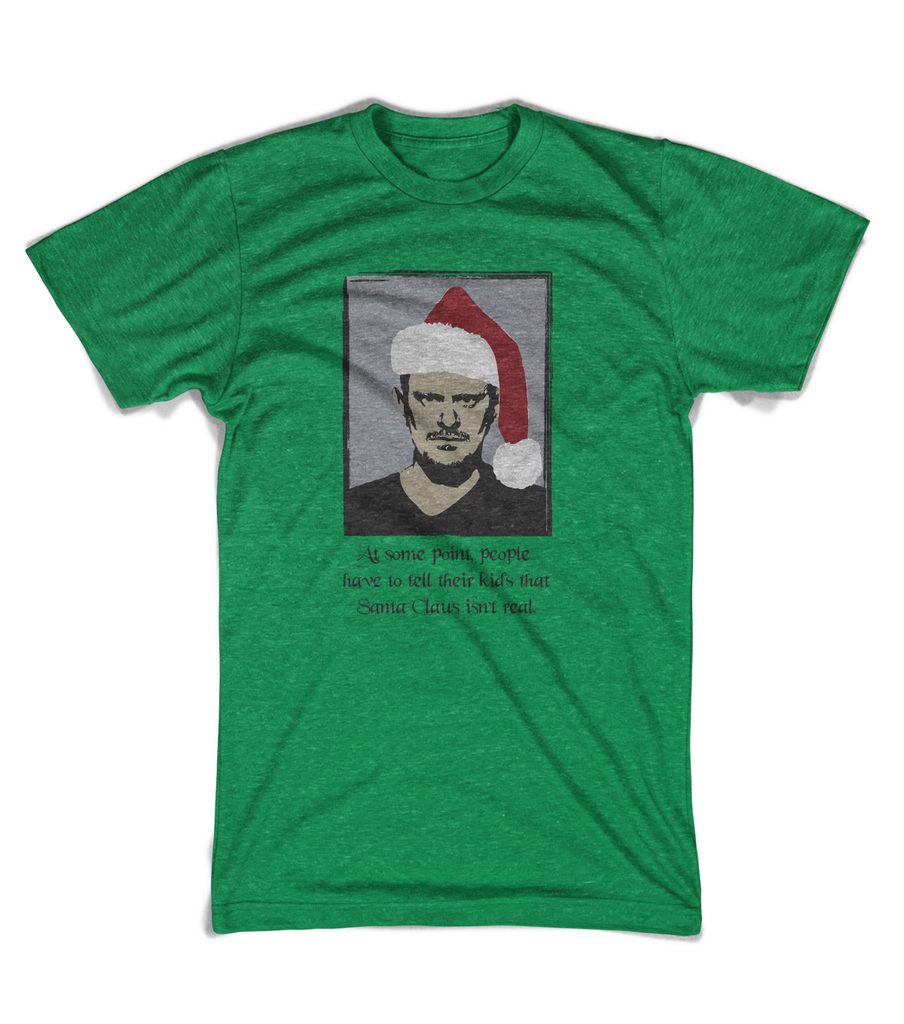 The Floyd Shirt.