I was watching some silly Jim Carey movie last night and there was a line that said, "The world is a playground. We all knew that when we were kids. Somewhere along the way we lost that thought." Or something like that. I was thinking about that later when I was walking Bromont and I think that is true to a certain extent. Many people forget that they can still do child like things and still be adults.
Quite a few years ago, the father of my high school girlfriend was thinking about getting a new bicycle. He called me up out of the blue and asked me about what kind of bike he should be looking for, etc. I told him I'd bring a bike over to his place and let him try it out. So, I loaded up a MTB bike and drove over there. I thought he'd be more comfortable with the upright position than that of a road bike He was in his 50's and said he hadn't ridden a bike since he was a kid. After I got over there and explained how the shifting worked, etc. he took off. I was surprised how unstable and frightened he seemed riding, something like a kid just learning how to ride. He was a pretty athletic guy, so I assumed he knew how to ride a bike. But, it he didn't very well the first couple minutes.
Anyway, after a few minutes, he got it down pretty good and disappeared for 10 minutes or so. I wish I was literate enough to describe his facial expressions, in detail, when he returned. They were of pure joy and freedom. I had been pretty intimidated by the man for all my life. I'd met him when I was hardly a teenager. But, after seeing him relive his youth, and realize what he's been missing, by riding a bicycle for only 10 minutes, I realized that he wasn't that much different than me. It was a pretty good moment for both of us. That was the first time I'd seen someone transform right before my eyes. I've seen it since, a couple times, but nothing nearly as personal or to that extreme.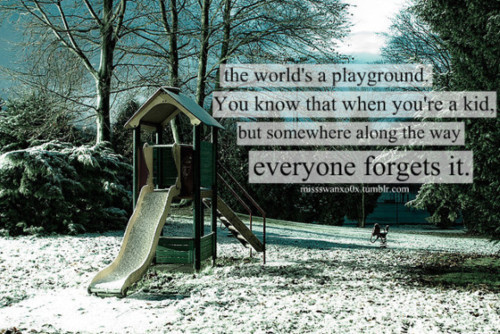 As cyclists, most of us, obviously, aren't main stream. It takes a certain person to dedicate such a large percentage of their lives to something as "silly" and "indulging" as riding a bicycle. But, we've learned through the many, upon many, hours of pedaling, that the process of living a lifestyle of a cyclist is way more fulfilling than just pedaling around for an hour a day. Our fringe benefits apply to most aspects of our lives. It takes a certain amount of discipline to allow yourself not get caught up in the adult world so much and see the world through the eyes of a child. When you do that, it makes life much more enjoyable.