I got back from the race in Nebraska early enough to watch the 60 Minutes deal with Tyler, talking about Lance. (If you missed it, here is a link that shows some of it.) I wasn't sure I even wanted to write anything about it. I didn't hear anything new here. In my opinion, the "release" of information to the general public, through an avenue like 60 Minutes, was the most significant part of the story.
Obviously, Tyler wasn't comfortable talking about the whole thing. To me it seemed like he'd been instructed, or ground rules had been set, to not mention other peoples names that were involved in the investigation. It was like, "Lance flew me and another rider down to Spain.", or "we all saw Lance inject EPO." If I was asking the questions, I would of asked who "we all" were. But, like I said, I think he wasn't going to do that, which I can sort of respect.
I don't think Tyler had any intention of narcing on Lance until he was called to testify under oath. Just like all the other guys that are going to do the same thing. I've written many times, the threat of jail time will really make an athlete sober up and face the consequences.
It amazes me that I feel sorry for some of these guys. I really do. Somewhere in my mind, I kind of want it to sort of just disappear. The sport is way to small and I am too close to too many people involved. It is going to affect many of my friends. Most of these guys affected my life too. Not just the races we rode together, but because of the things they did, they actually changed my life. I have no idea what those changes are, but for sure, they made my life different. But, on the other hand, I can easily see how you get "caught up" in the whole process, without ever having bad intentions.
What we have to remember here, is that at this time, 2011, it is a very different culture and attitude in relation to drug usage in cycling than it was in 1999. I'm so glad it morphed this way, but it took some time. I'm not even sure when the 2 year ban for getting caught was implemented, but I'd bet it wasn't until much later. When someone was positive in the '80's, it wasn't even 30 days.
What really pisses me off is that now that the general consensus from nearly everyone is that it is wrong to use drugs in the sport, it is still unbelievable prevalent. Everyone is going on as business is usual. It has been driven deeper underground, but it is still everywhere.
I don't have as much of a problem of Lance using drugs to race in Europe and win the Tour as I do of Lance going to Leadville and beating up on Dave Wiens in the Leadville 100. That started the process of then Levi coming to the race and making a joke of it. Why are these guys so greedy that they can't be happy with riding in the "supercharged class" and stay the hell away from races, and people, in the sport that have an actually passion for it. I am so glad that I didn't accept the invitation by Trek to go to Leadville and help "pace" Lance to victory in 2009. I wonder how Matt Shiver and Travis feel? They are both great guys and I have to assume they have some feelings about it now.
I think Tyler was being honest on most everything he said on 60 Minutes. What I don't think he was right about was when he said something like 3 or 4 guys on every other team were doing the same thing. That wasn't even close. Maybe 3 or 4 guys in the whole race weren't doing the same thing would have been a more accurate statement.
Hopefully this is the final wake up call. I had once hoped that the sponsors, especially the American bicycle companies would put their foot down and say enough is enough. But, they were finally overcome by the greed and $$$ of the whole success and threw their morals out the window. I guess it is just business for them. Then I thought ASO, the group that runs the Tour, would be the control. Don't get me wrong, they have done more than their share to try to establish drug free bike racing, but it wasn't enough.
It needs to be the riders themselves. But, I'm not holding my breath on that one.
Oh, and BTW, all the guys out there like Johan Bruyneel can go Fuck themselves.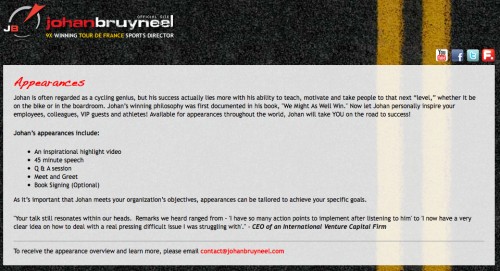 Maybe we could all pitch in and have Johan come and give us one of his inspirational speeches and "motivate us" into being better than we can be.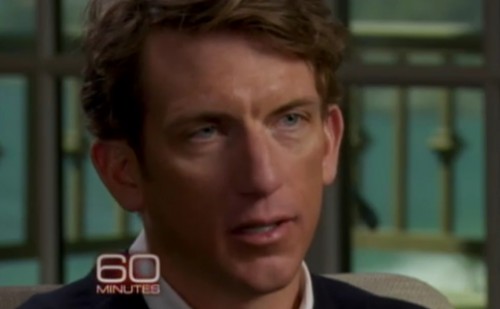 I