Man, can you get a full day in when the day starts before 4 am. I really enjoyed watching the Cyclo-X Worlds Live though. The feed on the men's race was frustrating for a little while, but it was only down for a few minutes total here.
After the race, I was going out to get some coffee and drove by the Blood Donation Center and stopped. I really stopped just to ask them what my blood type was. We were having a discussion over dinner a while back and I said I had no idea. Everyone thought that was stupid. I figure it is valueless knowing because in this day and age, they will always type you before they give you any blood. But, I was curious. It turned out to be AB+, which means I can accept blood from nearly anyone. I guess that is a good thing to know.
Anyway, they talked me into donating once I was there. They really didn't have to talk me into it. I've read a little on the subject and it is actually good for you to donate blood, at least annually. There are lots of benefits. One study says it reduces the chances of heart attacks in men up to 50%. Athletically, it stimulates your body into producing new red cells, which we can all use of course. And also, Andreas Knickman is having a blood drive in LA on Feb. 3rd. I'm not going to be out there for that, so I thought I do it here in his name. It is so easy and takes no time at all.
I've donated blood 3 times in the last couple years and have felt great riding every time afterward the following weeks. You'd think it would be opposite. Less red cells, less ability to carry oxygen, ride slower. But, that hasn't been my experience.
I got an early season blood test done a couple days ago too. So, to be totally transparent, here they are. If you want to get one of your own, it is super cheap, just ordering them off the internet, at EconoLabs. $19 for a CBC. They use LabCorp, which are located all over the country. I'm not sure why I keep getting these. It's not like I have anyway to change it. I am nearly over the 50% hematocritthreshold. That is pretty high considering I haven't been to altitude for a month. My hematocrit has always been pretty high, but this is on the high side for me. I'm not sure what that is all about, but I can't complain.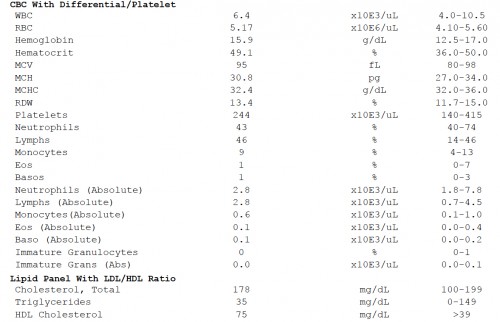 Click twice on it to enlarge.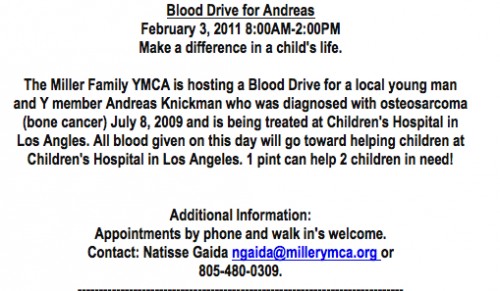 Good cause if you are in the area.