I'm not big on getting up early. Today was one of those early days. I got up at 6:30, got dressed and went for coffee. That was breakfast. I got dressed and rode up to the TT course. It was good, but frozen solid in spots. And most of those places were sketchy. I rode 3 laps and was feeling just okay. I got a little lucky when
my 30 second guy failed to show. I had over 40 psi in my tires.
I can't complain much about my ride. I lost a chunk of time catching my minute man on the only icy descent. I scrubbed a ton of speed and switched to the other side of the double track, which, in retrospect, wasn't such a necessary thing to do. My time was 15 seconds faster than Don Myrah's yesterday. And a few seconds faster than Adam Craig 's singlespeed time. But, like I said yesterday, comparing times here is impossible. The course was completely different racing at 9:10 than pre riding at 8:40. I assume it is just going to get faster all day.
Bill rode pretty good riding 6:18 an hour after me. His skinsuit was way messier than mine, so it is melting pretty quickly.
I'm going over to the venue this afternoon and getting some ceramic bearing installed by Enduro Ceramic and the watch the 45+ race at 3:30. Hopefully that is all the standing around I'll be doing today.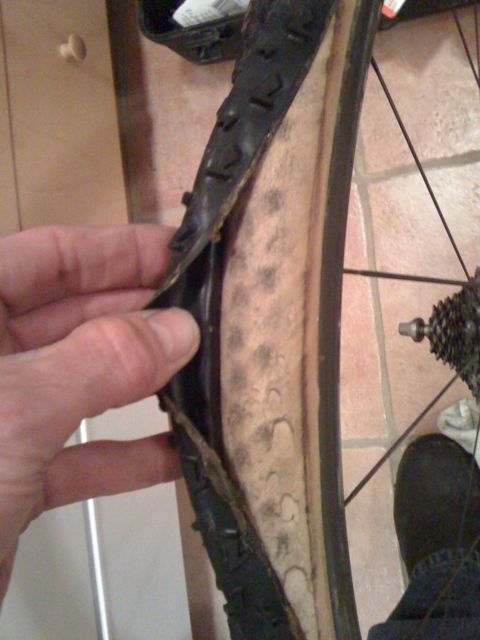 Here's a new Dugast Rhino after one 40 minute race. I guess you don't get what you pay for in this instance.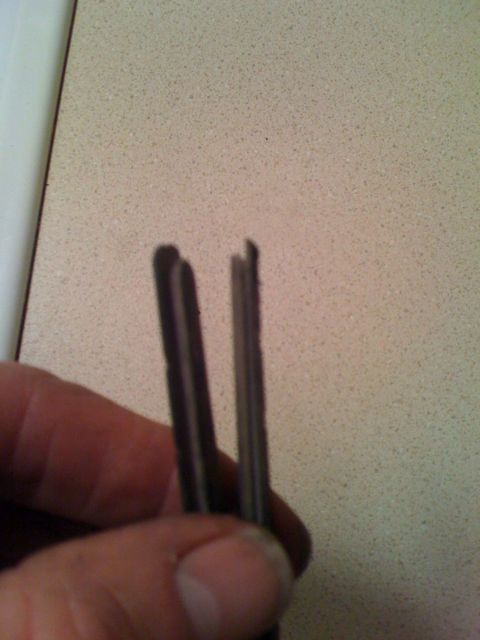 These are my brake pads after two days of riding around. This volcanic soil is super abrasive. It is going to destroy carbon rims. There is no way I'm riding my new Shimano wheels in these conditions.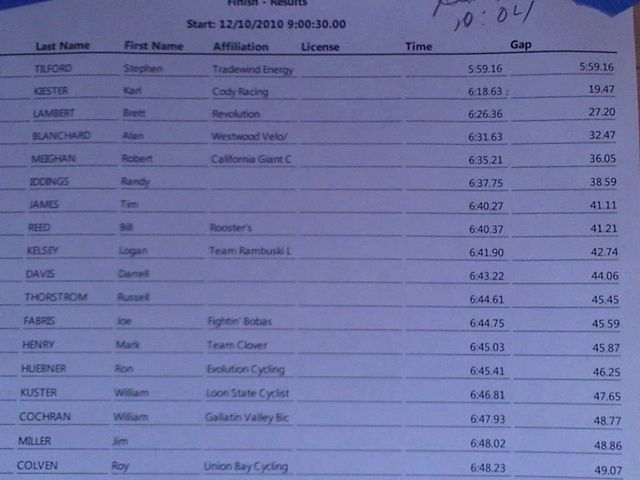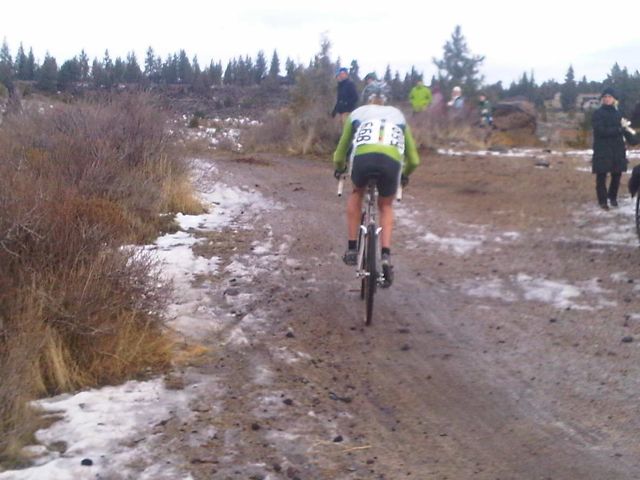 Heading out into the desert.