Short update on today's criterium results. In the woman's race, Jennifer Purcell (Hotel San Jose) won the race handily.
There were 106 starters in the Pro 1/2 race. Figure 8 course. Mid 90's, but super dry so it didn't seem that hot. It was a pretty animated race. At one point, there was a group of 18 up the road, but that is too large of a group to stay working smoothly usually. Anyway, it was coming down to a field sprint. Hotel San Jose put their zillion riders at the front with 7 to go. Texas Metro lined it up and took over for a couple laps, but San Jose was back the last two laps. I was way, way too far back at that point. And it was going pretty good at the front. I made a couple huge moves on the last lap, but was still not in the right position with three corners to go. I was pretty gassed, but put it in my 11 and sprinted the last long straight. I passed a ton of guys and was diving through the inside of the 2nd to last corner when the leadout swung way too wide and there was carnage on the outside. I was on a super tight inside line, but had to scrub a ton of speed and ended up slogging to the line to finish 6th. Jason Wadell won. I think most of the San Jose guys fell, but I'm not sure who all was laying there.
We're just heading to eat dinner. Tomorrow is a 6:45am start for the 100 mile road race. Maybe a nap will be on order tomorrow afternoon.
There are somewhere between 10,000 and 15,000 bike riders here for the tour tomorrow. There isn't a hotel room within a 100 mile radius of Wichita Falls. It was fun racing in front of such a knowledgable crowd.
Sent by iPhone.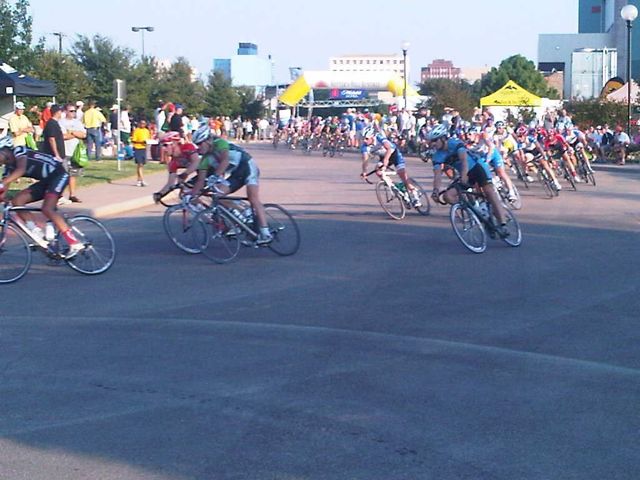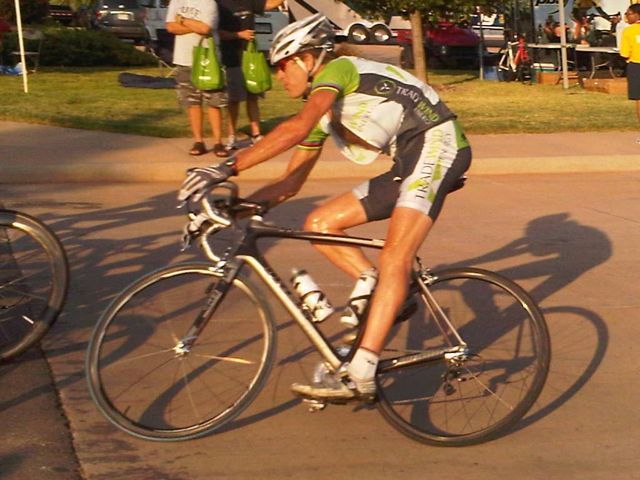 I'm not sure what is going on with the leg extension here.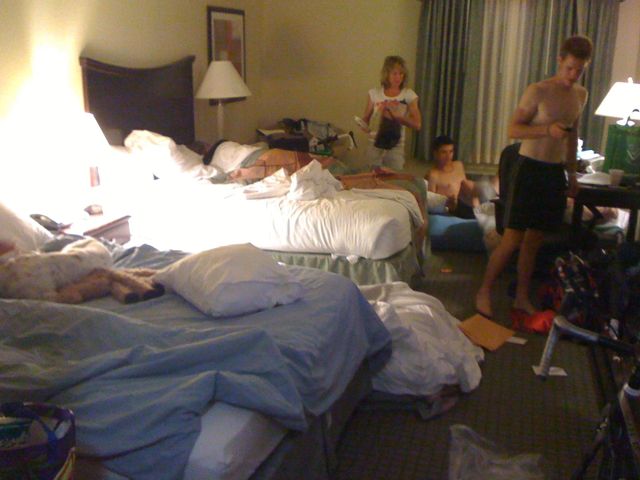 This is the sleeping situation at midnight when no one answers the door at the MSU sleeping jail.