Day 2 done. Things went better today for the Kansas gang, but the results won't reflect that. The course is awesome. A much different course from yesterday. It flowed much better with a U-turn through a sand pit and some other well thought out sections.
The start is on a grass field with the barriers pretty within the first 30 seconds. It was just as hot as yesterday, mid 80's. I got an OK start and was 5th or so over the barriers. There was a huge crash 100 meters from the line and it split up the field pretty good. I kind of faded a bit towards the end of the first lap, start of the second lap and ended up riding with Marko LaLonde in 9th and 10th for a couple laps. He was going good pulling the whole time. About half way through the race just before he was going to catch the group going for 6-8th I flatted. I instantly went under the tape having no desire to try to play catch up for UCI points. Tomorrow is a UCI C1 race with double points 15 places deep, and anyway it would of been a stretch to get any points today without a monumental effort. I think Marko ended up riding up to finishing 6th. Pretty good race.
Catherine was riding better, but had a chain issue that made her frequent the pit enough that she lost all motivation to race. Bill was pretty much on the same schedule. He has been into the pit more the last two days than any other rider by far I'd guess. I think he has quite properly it figured out now— hopefully.
Jeremy Powers schooled everyone as Katie Compton did in the women's race. Georgia Gould flatted, ran half a lap and still ended up riding up to 6th. Jerimah Bishop finished 2nd, Barry Wicks 3rd, etc. Pretty much the same 5 as yesterday.
So, we had to hunt down a new chain for Catherine's bike, glue a new tire on my rear wheel and stick Bill's spare bike away in the depths of the van where it won't be needed for the rest of the year hopefully.
Another start photo.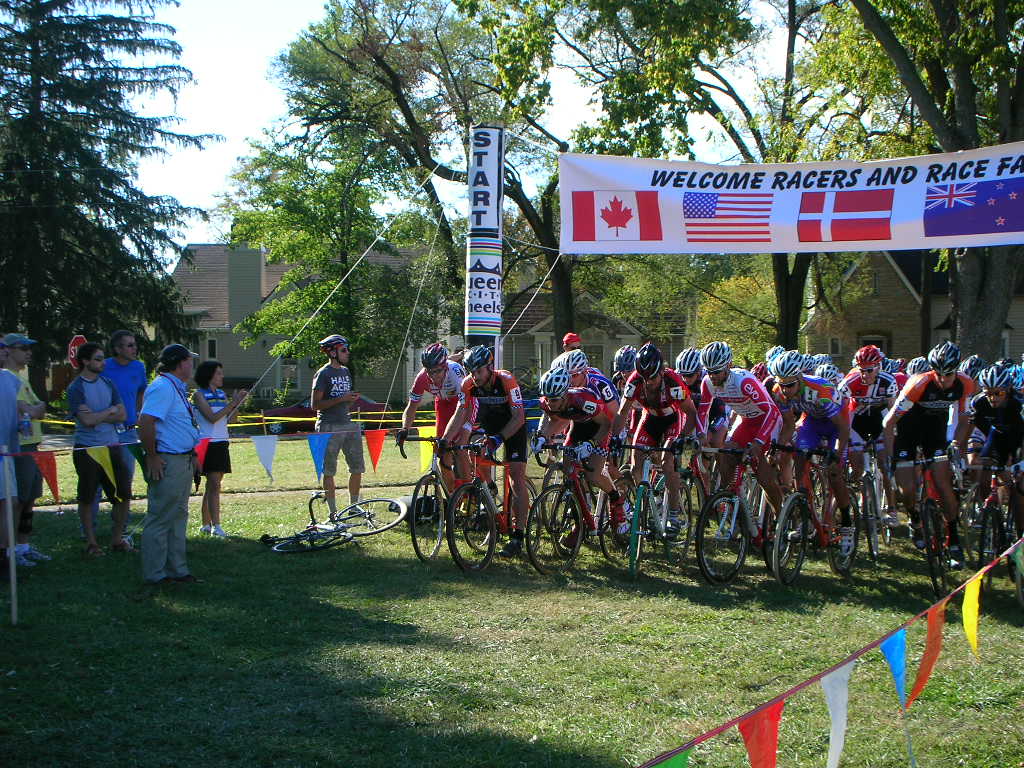 Lead group after a couple laps.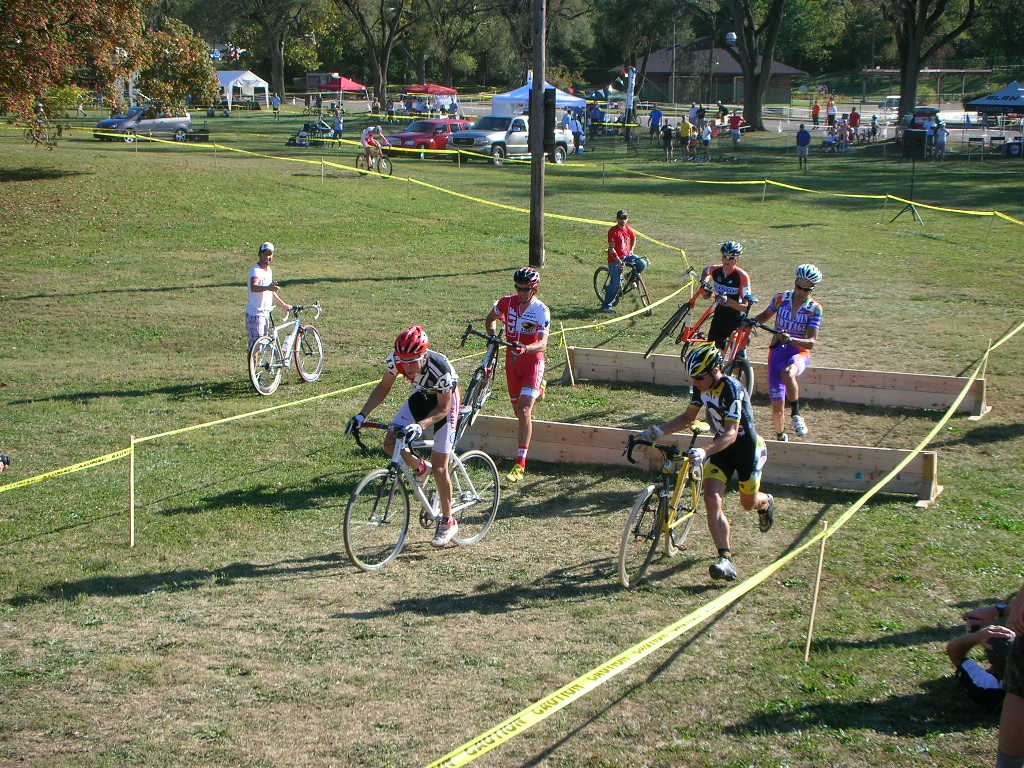 Marko and me.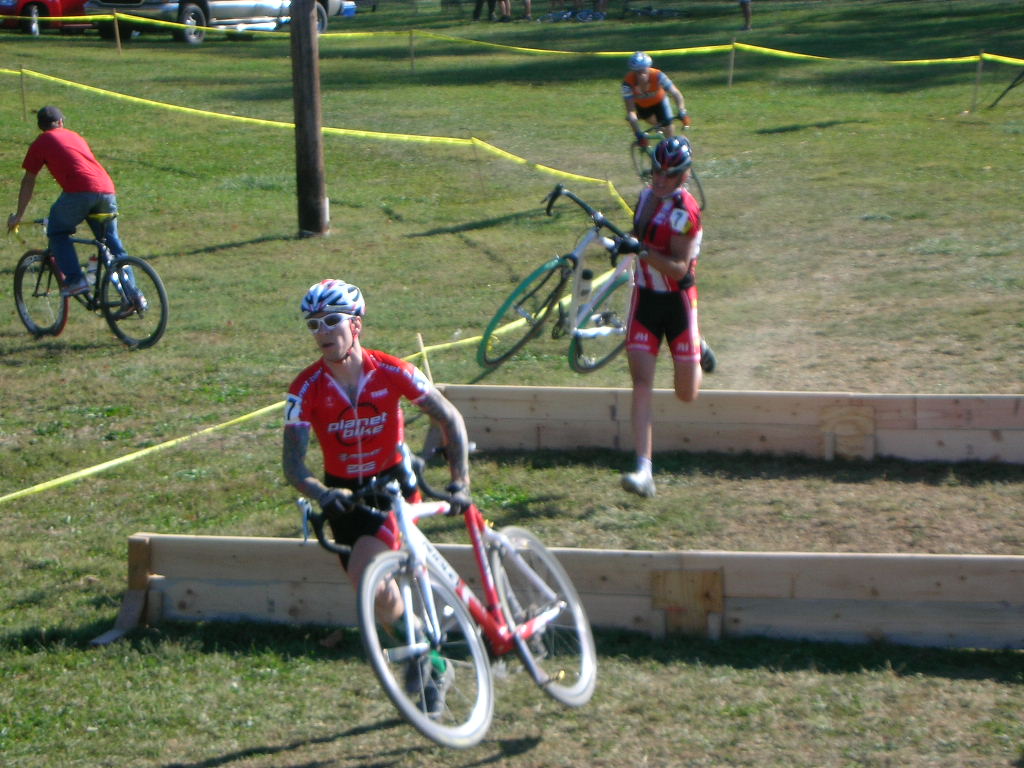 My view for a couple laps.