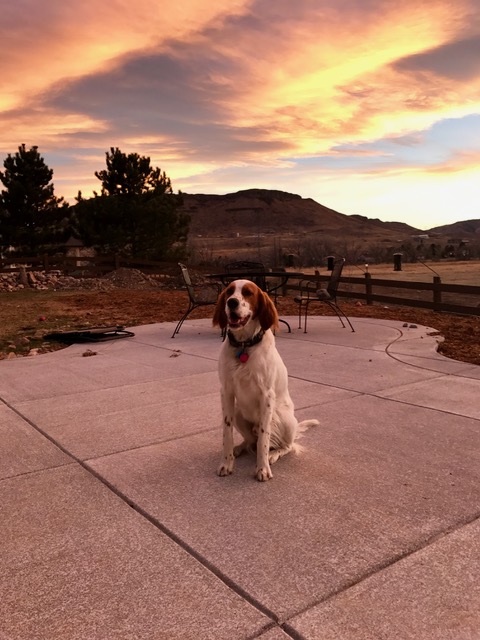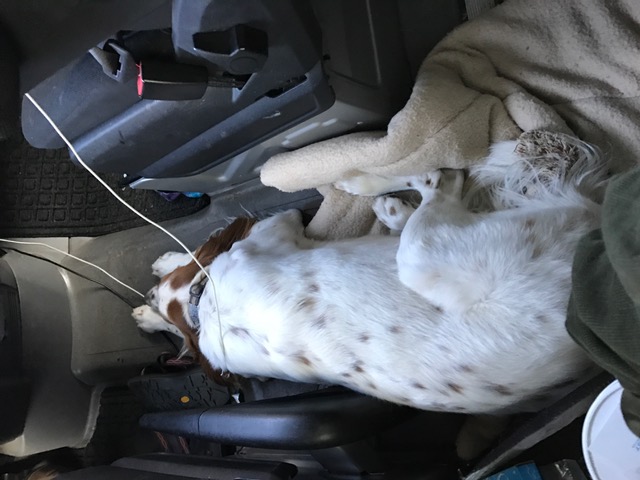 Tucker  really tired. 

This is gonna be a short one. I got in my van with Tucker yesterday and drove to Arvada Colorado. Now I'm in a van with Vincent and his wife Lisa, driving to Grand Junction to ride road bikes.   We're doing a lap in the Monument National Park, the old Coor's Classic stage.  Then to Moab.
Vincent's team is doing a training camp there.  I guess there are going to be a lot of riders, over 50, probably more, there.
Guess we're mainly riding MTB.  I got to Colorado in time to do a short MTB ride yesterday.  I'm a little off bike handling-wise. Hopefully, my eye/brain connection will be up for the task.
Okay, this is making me dizzy while driving, so I am gonna stop.