The last few days have been pretty great, but I need to get moving. I really haven't had much downtime in a little while. I took a couple naps here in Wisconsin, but still don't think I've caught up with the racing, plus all the driving I've been doing recently.
I am driving back to Kansas today. It is around 8 hours depending on how I go. I had a little bit of a dental emergency and am going to my guy in Winona, but it's only a couple hours out of the way. I'm home in my own bed tonight.
Riding with these guys from Steamboat has been a blast. A big change for me. I usually ride only with guys that race or have raced a ton. These guys just love to ride their bikes. Not that they can't go fast. Kent Eriksen is incredible. He is a genetic freak really. He has probably ridden less than 500 miles for the year and I rode nearly 70 miles with him yesterday and he was super strong. It was his birthday, BTW.
We rode up North of Westby to a rail trail and did a long tunnel. I think it is the Sparta Trail. Kent said it is the oldest rail trail in the US and so does Wiki. It originated in 1967. We only rode it for less than 5 miles, but the tunnel was crazy. Long, cold and wet. I didn't have any lights and it was a little iffy riding. (It says to walk, which would have taken a long time.)
The riding around here just get better and better. I love the Amish farms. I would like to come back and visit a few. The furniture ones in particular.
Friday morning I'm meeting up with my TradeWind Energy team mates and doing a local school visit in North Lawrence. We've done this the last 2 years. Then I'm heading to Lake Wison to race off-road on Sunday. Kind of busy.
The Tour of California has been pretty good the last couple days. I liked the finish on Laguna Seca since I've raced there so many times.
Okay, sorry for the boring update, but that is just what I'm doing right now.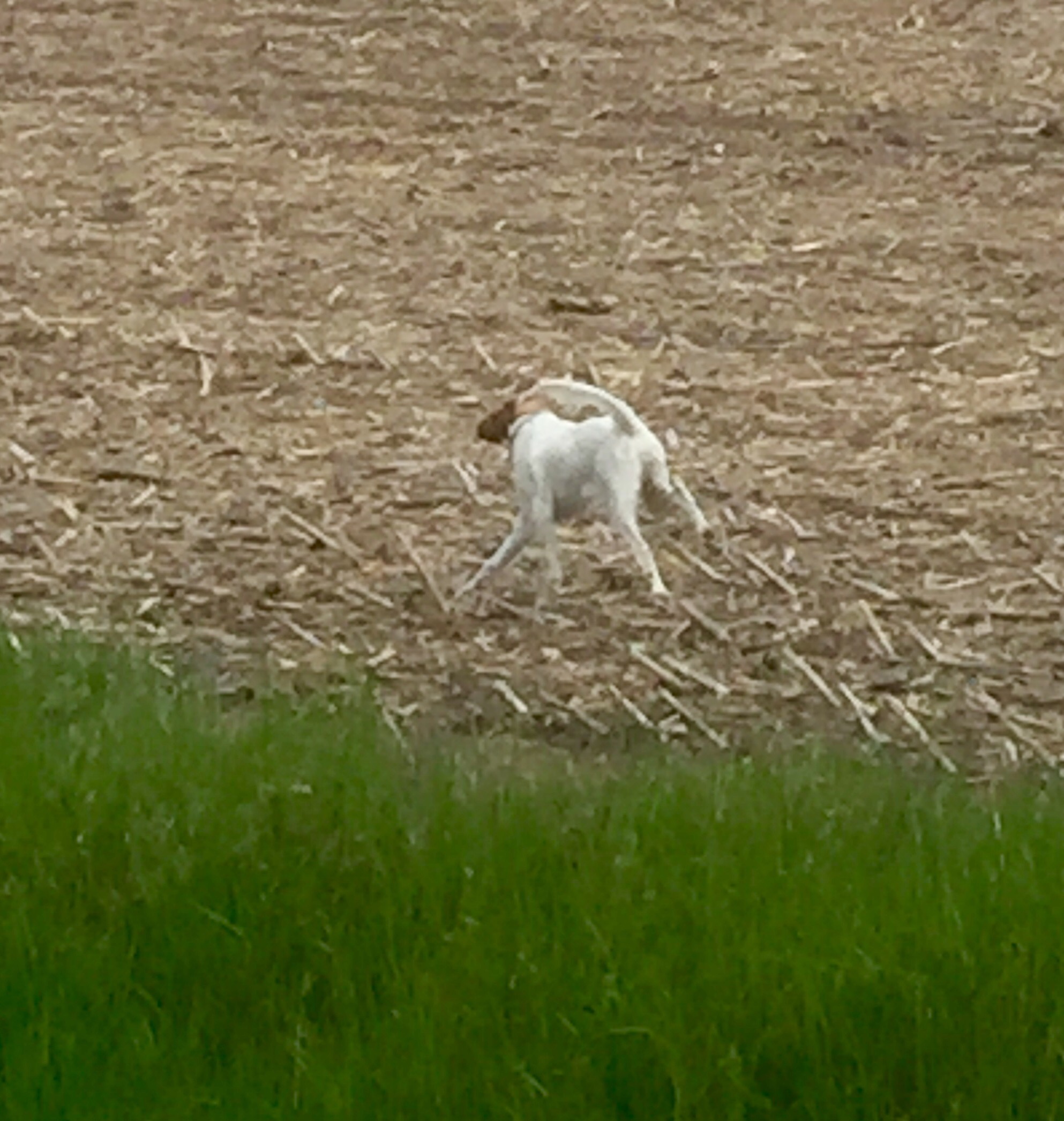 Tucker is all legs chasing bird in an Iowa corn field this afternoon.