My friends Ned Overend and Amana Miller won the Fat Bike Nationals in Ogden Utah today.  Congratulations to both.  Amanda has been pretty great all winter and Ned has been training, actually training, so I knew he was ready.
I just  finished my first lap at the 24 Hours of Pueblo.  I crashed a minute from the finish, when I went over the only technical rock section and a guy was laying right in my line.  I rode pretty good and am not too banged up, so all is good.  You can follow the results on the link in the earlier post.  We're Team Racer X.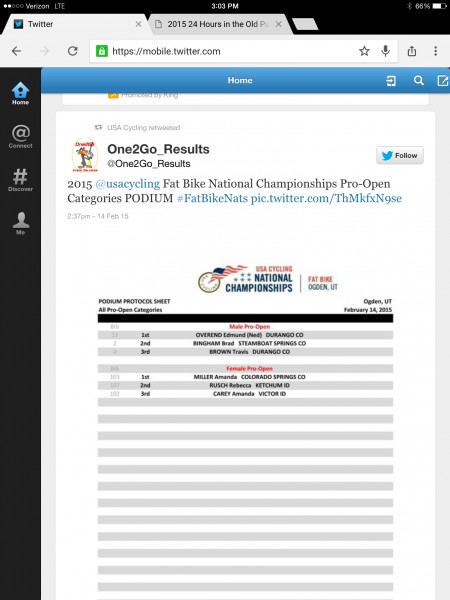 Ned and Travis.  Amanda and Rebecca.  Pretty cool.  Plus, my frame welder, Brad Bingham, from Eriksen Cycles was 2nd.  Pretty great podium there.