Today is officially the end of the first week of "real" early season training. I've ridden 480 miles in 29 hours and still have today left. That is pretty huge for me for the first official week of riding. The average speed seems kind of low, but with all the lights and climbing, it really isn't.
Yesterday I rode 106 miles with local Kansans Adam Mills and Joseph Schmalz , plus Joe's Hincapie team mate Robin Carpenter. . Robin won that super crazy stage to Crested Butte they stopped in the USPro Challenge last year. James a Stout, a British rider that is in graduate school at UCSD started with us, but had to turn back early to teach a class. That might be the first time I've heard that reason for cutting a ride short. James was super interesting to talk to.
It was a good ride. I'm a tad tired right now, but seem to be riding into it after the first 30 minutes or so.
An interesting thing happened. I got pulled over by a cop for looking at my phone yesterday while riding. I pulled my phone out to use Google Maps to try to figure out where I was. I rode by a police car and waved. Next thing I know he's behind me telling me to pull over.
He tells me I am under the same rules as an automobile and it's illegal to look at my phone while riding a bike. I explained I didn't know that law and was from Kansas. He asked for ID at least 3 times. I told him all 3 times I don't heave any. He finally just let me go. Kind of a strange encounter.
My computer is officially not working. It won't charge. There isn't an appointment open at the Apple Store until Sunday. Shit. So, I'm posting this on my phone and it is getting tedious. I think I'll just put my computer in a backpack and ride over to the Apple Store after I ride and see if they can sneak me in.
Okay, here are some pictures from yesterday.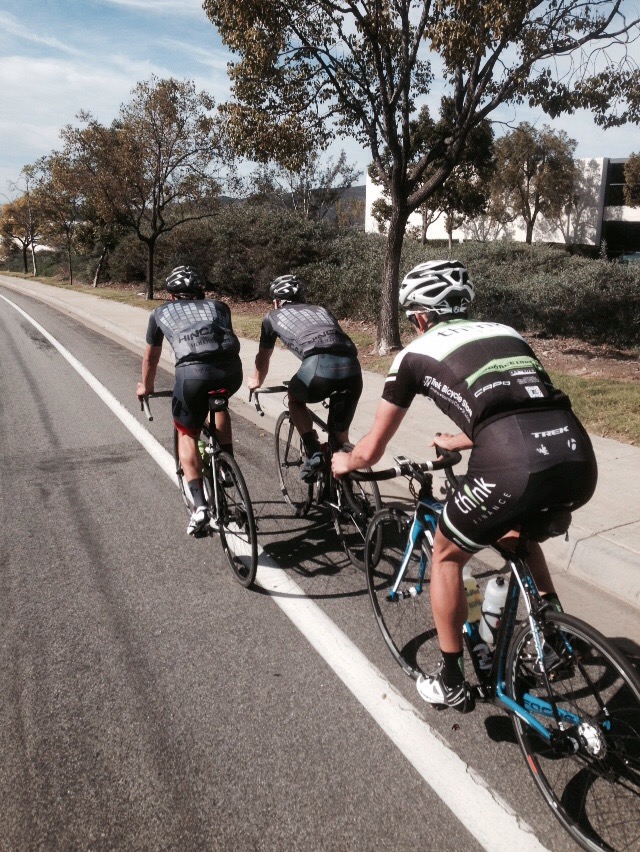 Adam, Robin and Joseph heading back yesterday.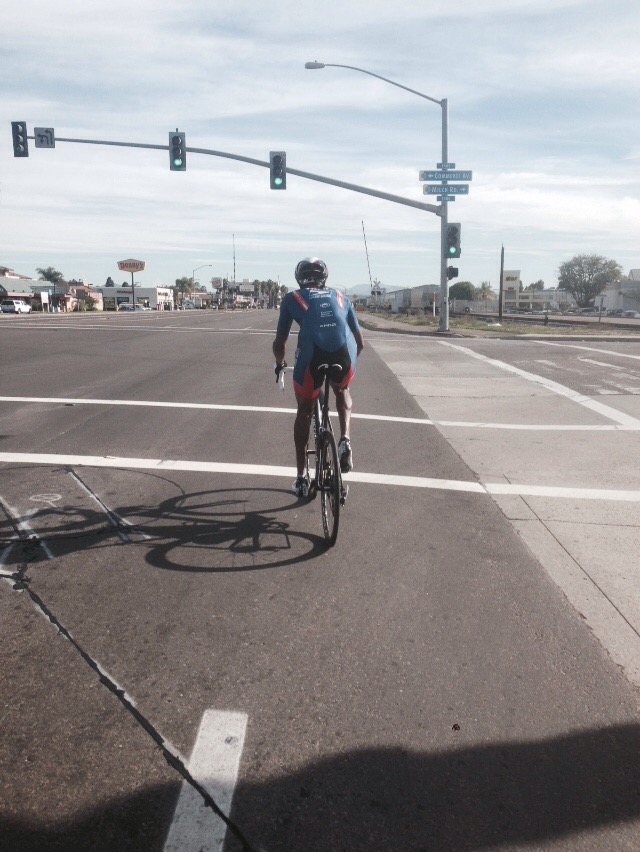 This guy passed me on Miramar Road doing about 30 mph. He got stopped at the next light and did a track stand while I caught up to him. When the light turned green, he instantly popped a wheelie and rode it across the intersection. Pretty impressive. Then he took off again a full speed. All I could think was that I was jealous of his enthusiasm.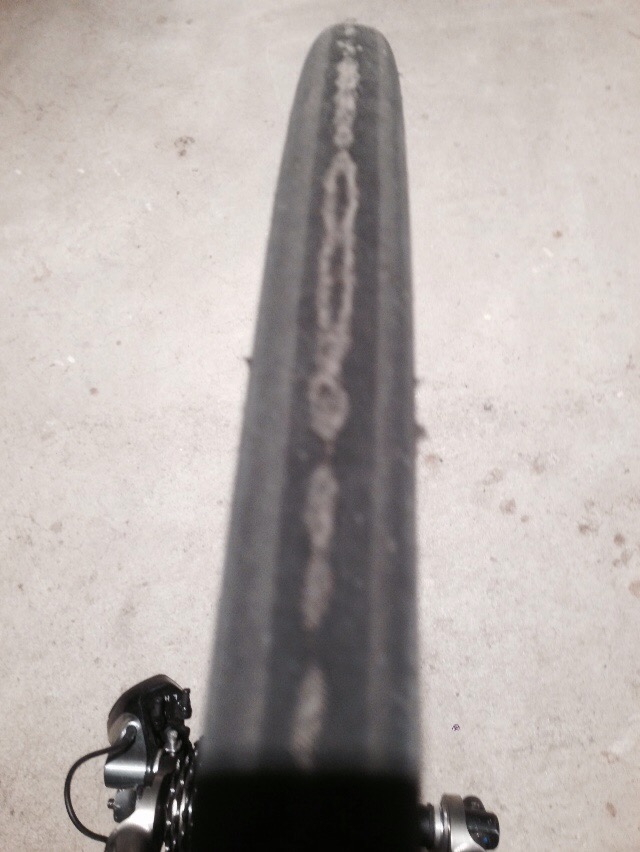 My rear tire after the ride yesterday. It was showing no threads before the ride. Crazy.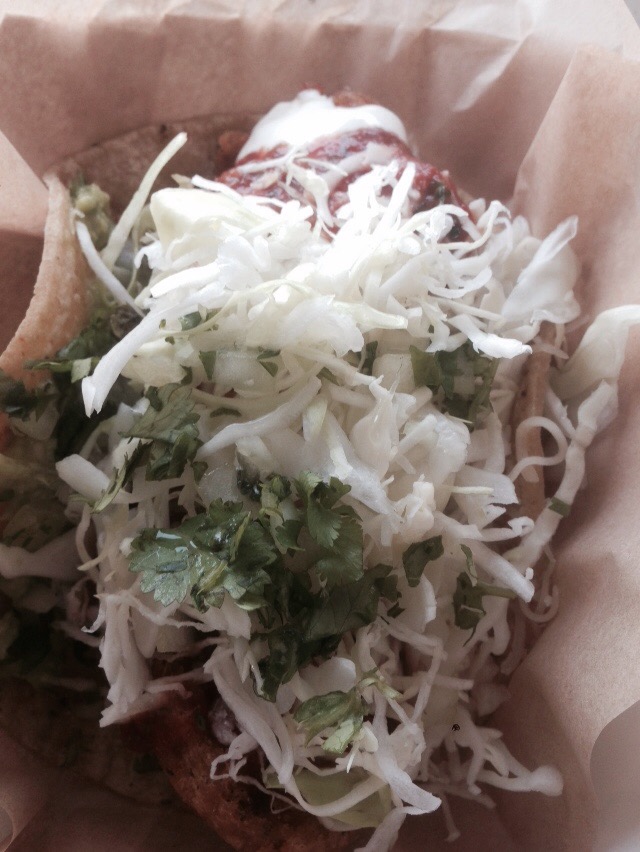 I had to stop and get a fish taco before I finished the ride. I was sort of done.