This is going to have to be short. We decided to stop in Des Moines and somehow I lost my phone this morning. I had to finally drive to a McDonalds and get online and go to the Find My Phone App. It turns out it was in Catherine's bag. I must of had it in my hand when I moved her bag so Bromont could get into the van. It was a frustrating morning so far.
So, we have 3 1/2 hours back, plus I have to go by the airport to get the Honda Insight that Trudi left flying to Pro Natz. I'll do a write up of the race later. Adam Leibovitz made it a hat trick. That is the first time I can remember one guy winning all three criteriums here. Unreal. Okay, have to get driving.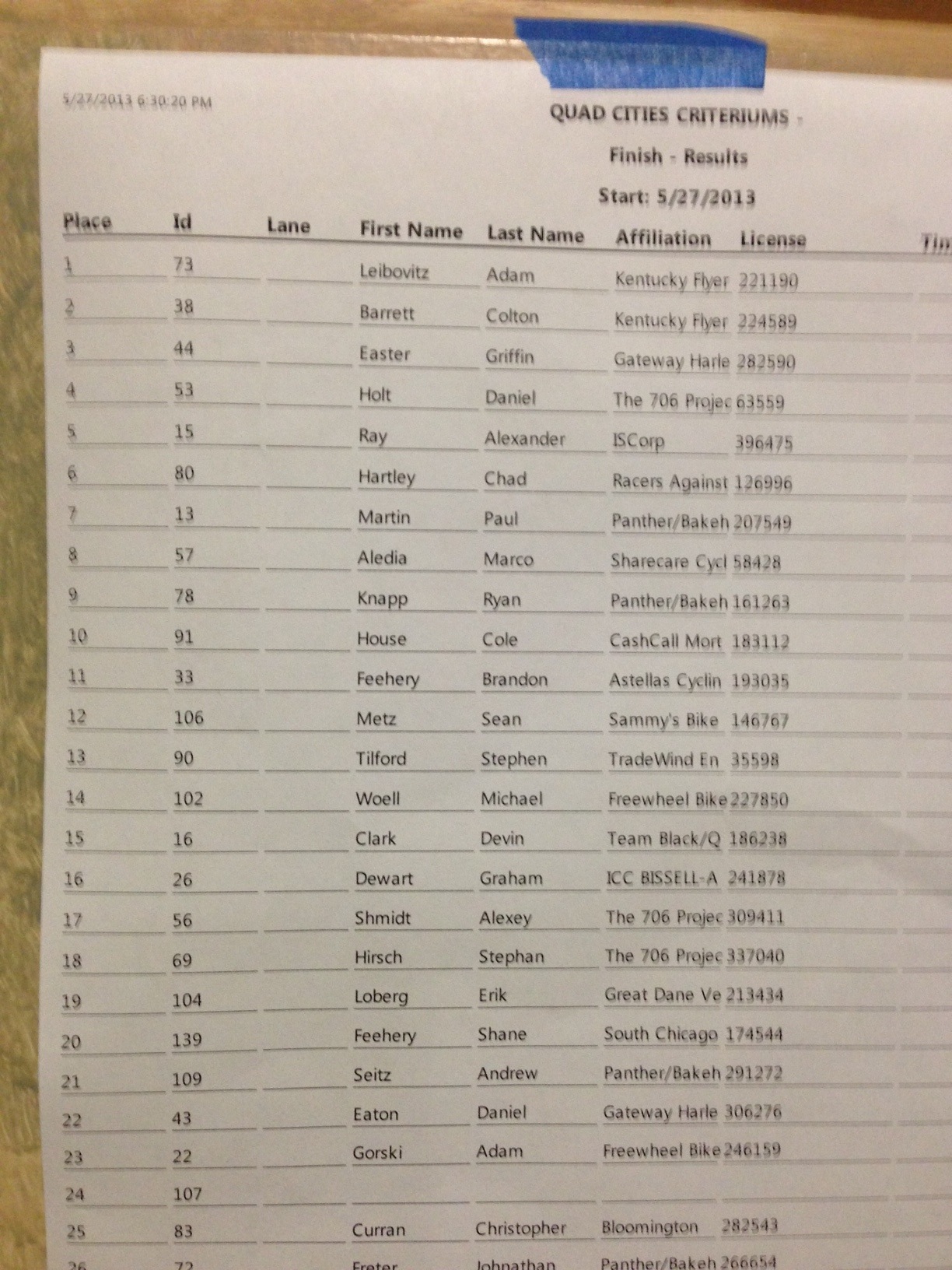 Results. Click to enlarge.