Don Myrah just won the feature race of the day, the Master's 45-49. The start was nuts. The masses. A huge pile up when they hit the mud slowed down the back 1/3 of the field.
Jonny Bold was leading the first lap and a half until Don got through the guys in front of him. After he got into the lead, he wad pedalling smooth. Jonny fell soon after and lost a ton of time. He had to make a bike change and never really got his composure back.
Mark Noble passed him for 2nd and Alan Coats finished 4th.
It was a pretty good bike race.
I have to congratulate Devon Haskell for winning her 30+ race. A close finish, 10 seconds. Good job!
I'm racing at 8:30 tomorrow morning. I hate it. Should be pretty cold. It's suppose to snow tonight which will make it interesting.
I was freezing spectating. Remember, it's not the temperature, it's the wind.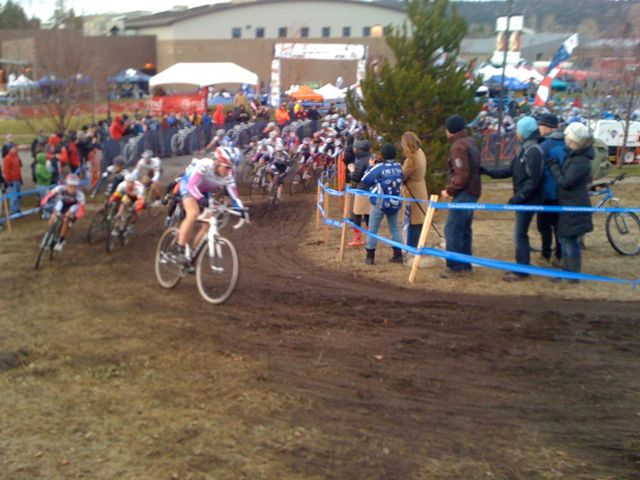 Jonny Bold leads off the pavement.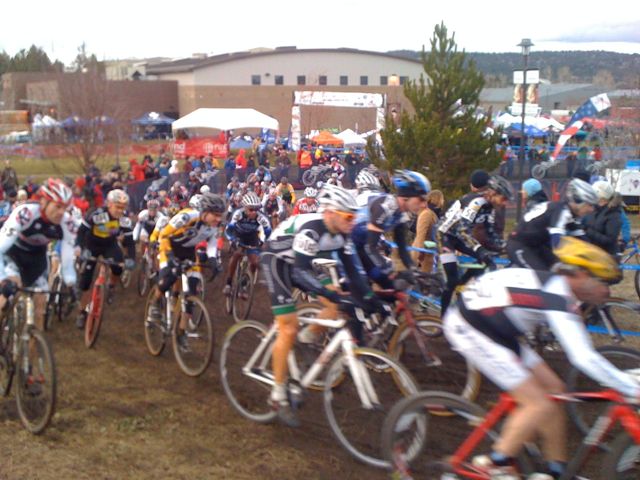 Then the masses.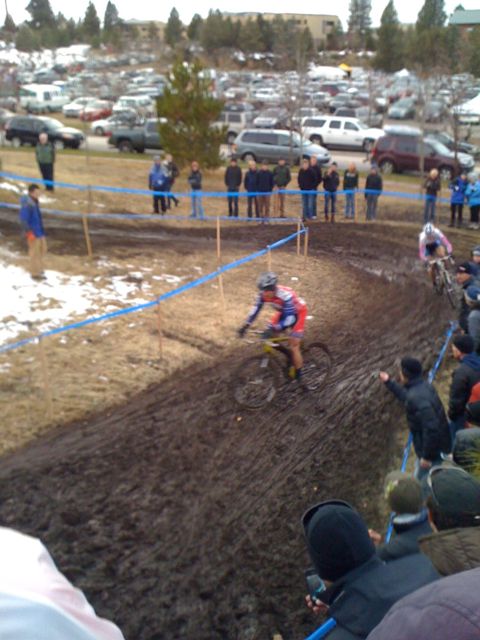 Don leads Jonny early in the 2nd lap.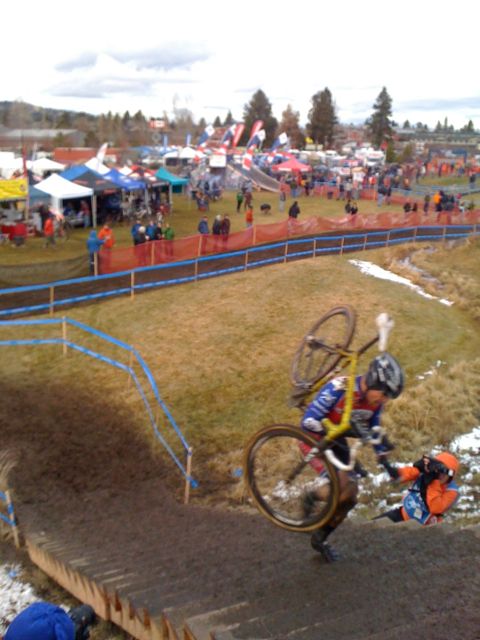 Don Myrah taking two steps at at time running away with Cross Nationals.