I'm not sure about this cross stage racing. Kind of beats you up. Even though I'm not killing myself here, I'm still pretty tired. Here are a couple photos of the descent off Mt. Krumpet and the run up over the bleachers. Each day it just gets harder. I think I have the best starting position of the weekend for me, so I should be lining up on the 3rd row. That might help some.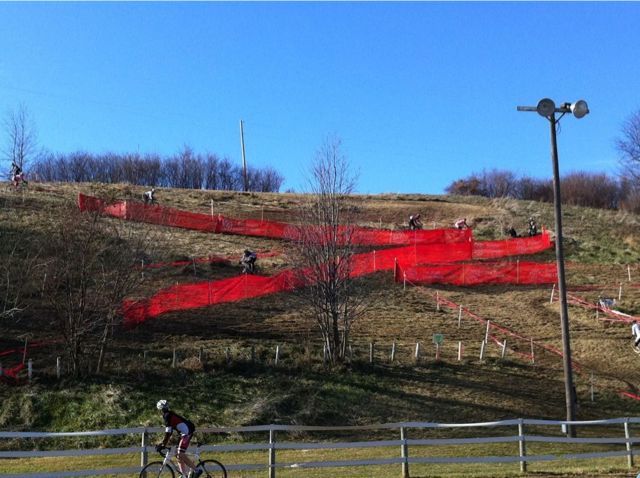 This is the new descent off the top of the hill.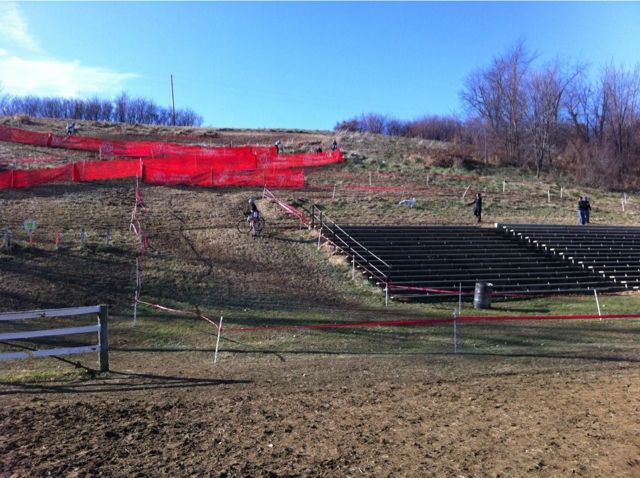 This is probably going to be not rideable by the time we race at 2:30.