I am been having fun riding and hanging out in Breckenridge with my friends. So much fun I barely have anytime, or more accurately, need to be on a computer. Computer time, to me, is individual time. I'm hanging with a group.
Anyway, the DK200 was last weekend and I feel like I'm being remiss not posting on it. But I'm still not posting on it. I'm rushing to get everything ready to go do stuff.
Here is a link to Nick Frey's disqualification from last weekends event. Nick finished 6th, which is beyond good. I received a bunch of emails from different guys giving me their thoughts. Luckily for me, Nick happens to live in Breckenridge and I'm going to go for a ride with him this morning, just to catch up. I'm sure the DQ will be a topic of conversation.
So, before I post on something that I've only heard 2nd hand, I'll do a short post on a rider safety.
Tom Boonen made a statement at a special meeting in Belgium.He said "It is especially important that there is a change in mentality among cyclists. There is too much selfishness in the peloton, riders forget that they are responsible for the safety of others."

That is something that has really changed in the sport since I began. The last recent years, racing here in the US has been getting more and more aggressive. Riders used to look out for other rider's safety. That isn't necessarily the case now. When I started racing, when there was incidental contact during a race, both the riders involved would get smaller. Now it is like what I encountered in New Zealand. People will be bigger, ie, throw an elbow and most likely curse. Totally uncalled for. It doesn't do anything for the sport other than make it super dangerous and cost everyone a ton of money in equipment.
We've allowed this to happen. When we don't DQ guys out of the Dauphiné when it is on camera, like what happened on stage 1, then it sends a really bad message to every rider in the world. Go ahead and instigate contact. That is what the pros do and that is bike racing. It isn't.
Anyway, Nick Frey's link above is worth reading. He covers lots of aspects of his particular situation and gravel racing in general. I'm going to take Tucker for a run then get out and about.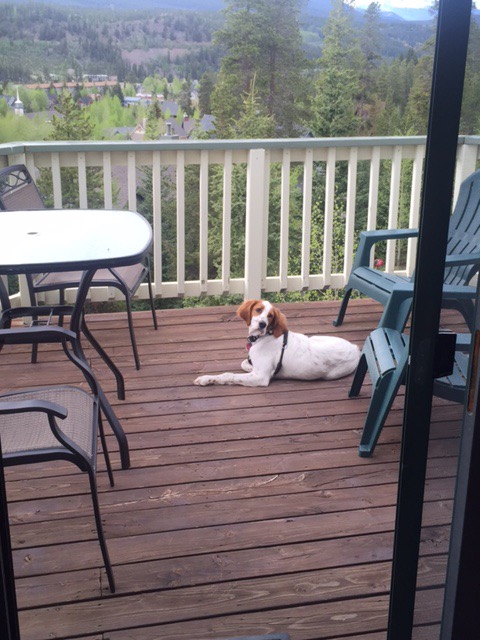 Tucker was so overwhelmed by chaos he went out tot the porch to decompress.