Yesterday was the last day up in Cable for a little while. I didn't really plan on staying this long, but I didn't really have anything else to do in my current state. I did ride the trainer everyday for over an hour. Yesterday I actually rode it nearly 2 1/2 hours, pretty hard, which is usual for me. I broke it up into an hour in the morning and then an hour and a half in the afternoon. Both times I pushed the pedals pretty hard.
I think the high yesterday was -8 or so, but it doesn't really matter. It was cold. Between trainer sessions, I went with my friend George, over to his property where he has a wood fired sauna. It was great. Super hot and fresh snow to roll in. Pretty invigorating. We stayed there for close to an hour. Trudi and Dennis snowshoed for the same time, with Hawkeye, so they had a great time too.
I'm heading to Winona again for a follow-up dentist visit. Then we are heading back to Topeka. The dentist appointment is an hour earlier today, so it is a way early start. I'm not even sure Alley Cats coffee is going to be open in Spooner when we go through there. I'm hoping it is.
It is still close to 7-8 hours from Winona to Topeka, so we won't be getting home until night. It is going to feel pretty balmy there compared to the crazy low temperatures here. It is supposed to be in the upper 40's on the weekend in Topeka, which might be short and short sleeve weather, considering. Considering that is a 75 degree temperature increase from this morning.
Okay, I'm not too creative this early. Once I get the first part of the trip over, maybe I'll post something a little more interesting.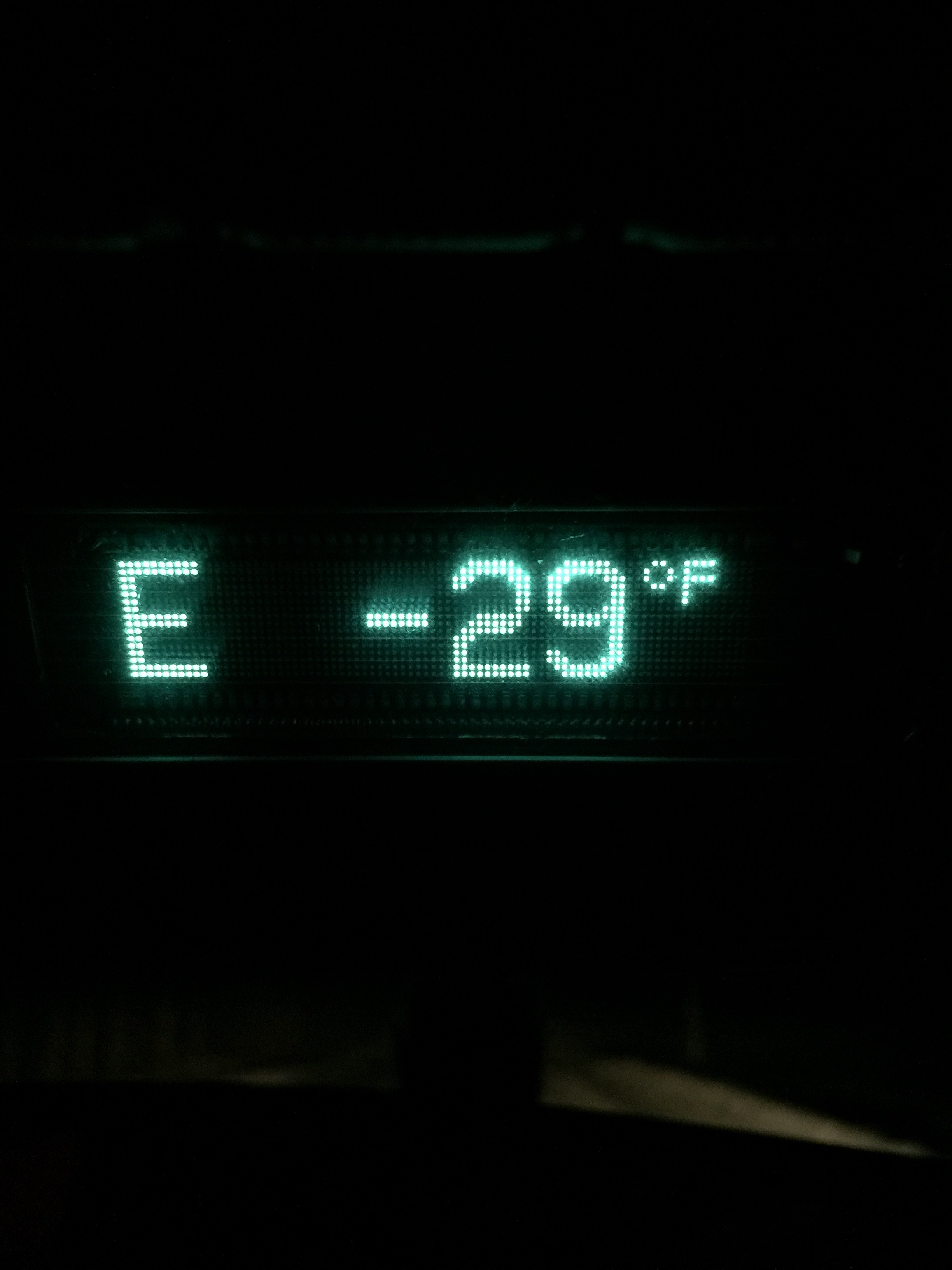 Pretty cold after I started driving.