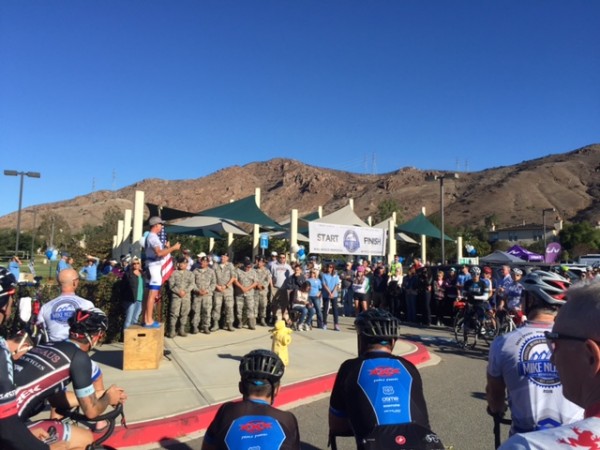 It is always too early waking up for this ride.  Last night we hung out with Jimmy Mac and his wife Gale.  I love those two.  We went to our standard Italian restaurant, but it was closed on a Monday.  Go figure.
Anyway, I am a bit underslept and chilled.  I guess it has been super hot all fall here in Somis and the weather just broke.  It is a damp 45 now, which is California terms is -10 degrees.
I'm not exactly sure how far the ride is today.  80 something miles, but with tons of climbing. Long sustained climbs.  I'm not sure how I'm going to feel, so I'll just play it by ear.  There are over 1000 people riding, so there is always someone wanting to go my speed.
Okay, this is a super way to spend a Tuesday, riding the canyons of the Santa Monica Mountains.  I can't really think of anything else I'd rather be doing, which I don't take for granted.