Yesterday wasn't that long, just 4 hours, but I got a little beat up riding over to Lawrence on gravel and then riding the white trail, just for a bit.
The Clinton trails are great. I didn't realize they had a "fun" section with bridges, teeter-totters, etc. I plan to head back when I have some more time and explore them more. But, I was a little off balance yesterday, a couple times and did some tommy-tipovers.
I didn't exactly crash, I just came to an abrupt stop and couldn't get my foot planted by the time I needed to. That is pretty much the worst part of my broken left hip, trying to plant my foot to the side to stop side motion.
Anyway, it could have been worse. My right thumb got the worst of it. I must have squished it between my bike and a rock because I couldn't really use it after. And still can't. It's all swollen up black and blue and hurts pretty good.
My bike, thou, rides great. At least on a trail like the white at Clinton. It is super technical, with lots of rocks pointing in all directions. I wish I would have taken a photo, it is intimidating. And really amazing that you can actually ride a bicycle over them. This bike makes it so much easier. I really haven't ridden a newer model dual suspension bike before. They are so fun.
I ended up using the lockout nearly as much as shifting. I hope to get a couple more ride on it before Berryman next Saturday.
The big news, interesting at least, is that there has been a new governing body for cycling in the US established. The North American Cycle Sport, a business, that seems, is in direct competition with USAC. It will be interesting watching how this turns out. I doubt these guys will be able to gain too much traction with established racing. But gran fondo and other unsanctioned events might be up for grabs.
I have to head off to the airport in about 30 minutes, so have to cut this short. Time is always short it seems. I wonder why that is?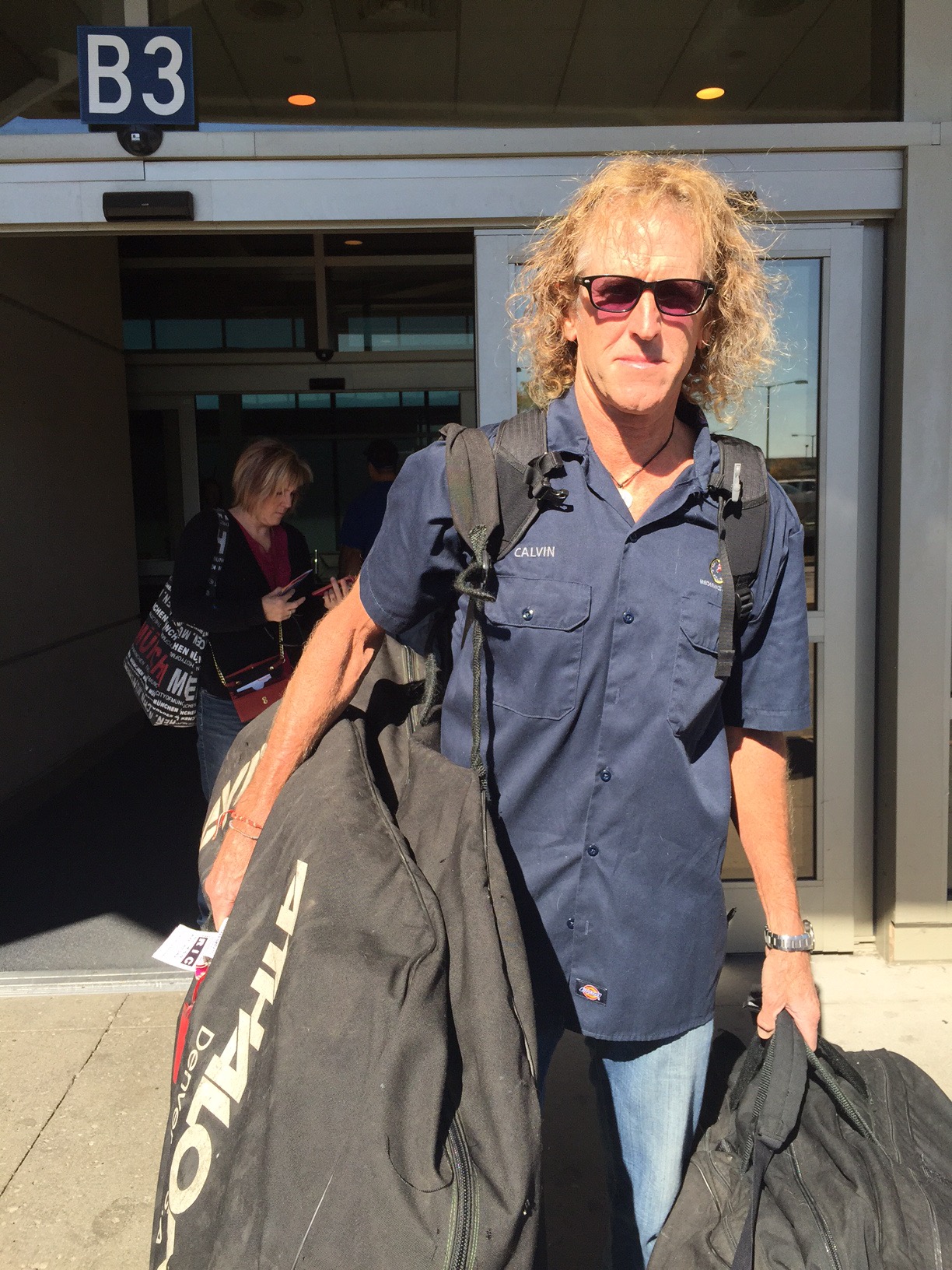 At the airport.