I received an email a couple days ago telling me about Ivan Stevic and how he is on the roster to race the Elite men's road race here in Richmond. I thought to myself, "How is this possible?" I knew that Stevic was still racing, but though that he was sort of flying under the radar. I assumed the lifetime ban he received from C.O.N.I., (the Italian doping agency) would apply worldwide. I even had a PDF file showing his lifetime ban.
But, that isn't the case. I guess he appealed his ban and received a two year suspension that was applied from 2008 to 2010 I guess. That is according to an article I just read. This is a link and it goes over Stevic's exploits way better than I have any time doing. You should read it.
I don't like the guy. I've written about him before. Here is a post from over 4 years ago. He was arrogant when he raced here in the US. When he was winning the Nature Valley Grand Prix, he was so supercharged he was sweating EPO. When we were racing the Stillwater Criterium, he was riding up the hill, which is over 20% grade, spinning like 120 rpms beside me. He casually pulls a Powerbar out of his pocket and rides no handed opening it and proceeds to eat it. This is when the other 40 guys, out of 120 starters, were redlined in 39 X 25's. I should have just kicked him over. I wish I would have.
I have lots of other stories like this. It was so apparent that he was doping that it was no surprise to find out that he was in the US because his apartment had been raided in Italy and he had enough HGH and testosterone to supply an army.
Anyway, I hate the fact that he is racing here on US soil. I was wondering about why that is still possible. I guess it is because he appealed his lifetime sentence this year, even though he'd been racing continuously since it was imposed.
I saw that his sentence was retroactively enforced from 2008 to 2010. I was wondering, since he was racing in the United States during that time, and he won a ton of money here, if USADA could force him to pay his forfeited winnings back or face suspension. And this could be done before Sunday.
He would have to come up with a big chunk of money. I was racing in Tulsa when the whole Toyota-United team were beyond ball hogs and won 80% of the total prize list, which was, I believe close to 6 figures. Then he won Nature Valley and other events. He is supposed to pay his winning back I believe. I very much doubt he did.
If anyone has any information on this or how to apply a rule, if there is such a rule, maybe it could prevent this from happening. The ball needs to get rolling or the guy is going to start another race on US soil, The World Road Championships. It is pretty much a joke and makes our sport look silly.
Two of my favorite pictures of Ivan.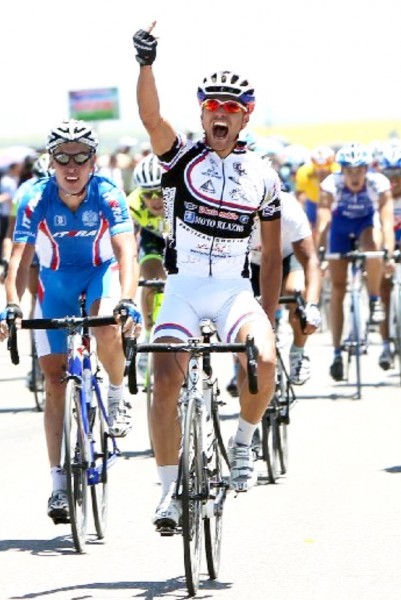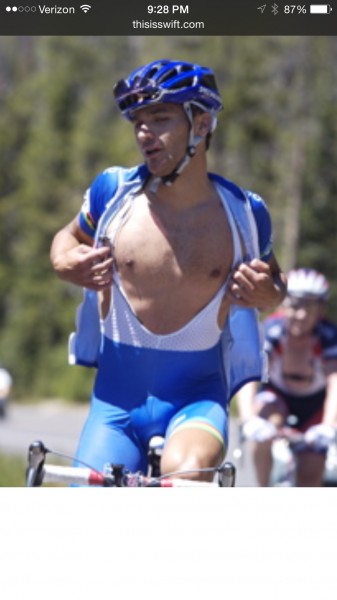 From the C.O.N.I. decision –