Kind of got behind this morning. Trudi packed up and fLew to Chicago this morning for a niece's high school graduation. I spent the last couple hours trying to get my MTB bike working. I never put a rear dérailleur on after I ripped it off a month ago.
Vincent and I are now driving to the Buffalo Creek area to ride some of the Bailey Hundo course. I'm not sure what I'm getting into. Vincent is talking about taping an extra bottle to his frame for the ride. Sounds like it might be another adventure.
I'm looking forward to getting a little lower in altitude. Stayed in Silverthorn last night, which is less than a thousand feet higher than Vail. I sure felt worse. I don't acclamate all that great.
Okay. Enough of this posting on my phone when I should be soaking up my surroundings.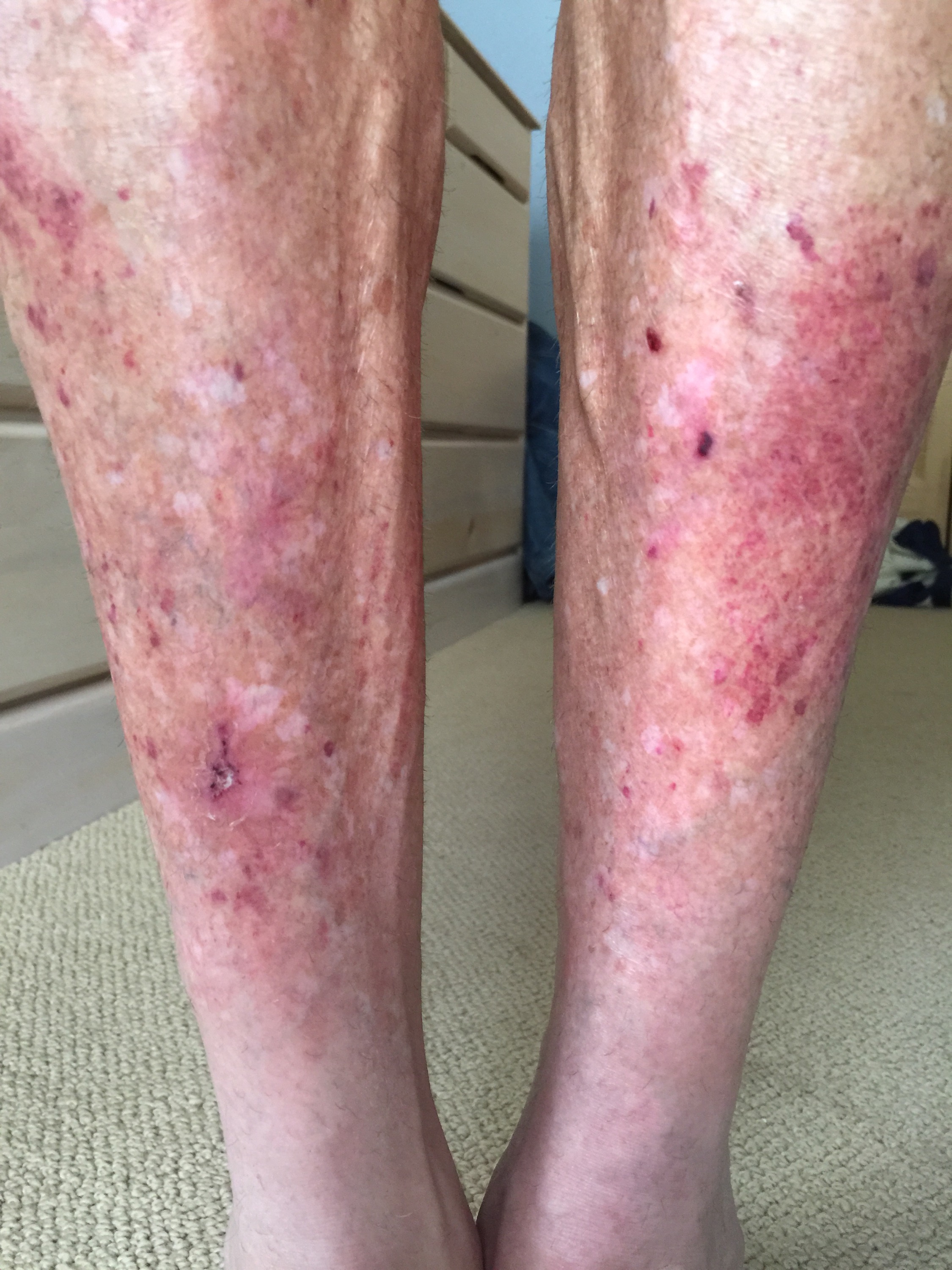 My legs after the snow treading adventure. They are like this all the way around.