I'm in transit back to Kansas right now. It is definitely going to be a big change weather-wise. There is still a foot of melting snow on the ground right now at home.
But, not all is lost. On the weekend, it is supposed to be 55 degrees both days. That is only 20 degrees lower than the highs in San Diego for the same two days. Can't complain much about that.
I got in 91 miles yesterday. I rode about 550 miles the last week. I have good enough form to train, but would suffer like a dog racing. (Where does that saying come from?). Even so, I feel good enough to search out some racing. If I can get up the energy, maybe The Walburg Road Race and Pace Bend next weekend in Austin. I'm kind of kicking around doing the Fat Bike Race on the Birkie course in 3 weeks if I, for one can procure a Fat Bike, and two, do some sustained hard efforts, ie race.
Last night I went up to Carlsbad and did a duel birthday dinner. Don's birthday is this weekend and mine was Monday. I know a lot of the San Diego gang, so it was super fun. My old Levi's teammate, Greg Demgen and his wife, Tonya, came by. I usually see "Doughboy" fairly often, but recently he has been hard to catch up with. It was super nice they stopped by.
Okay, they are announcing my flight. Short night on this end, so I'm looking forward to sleeping some on the plane.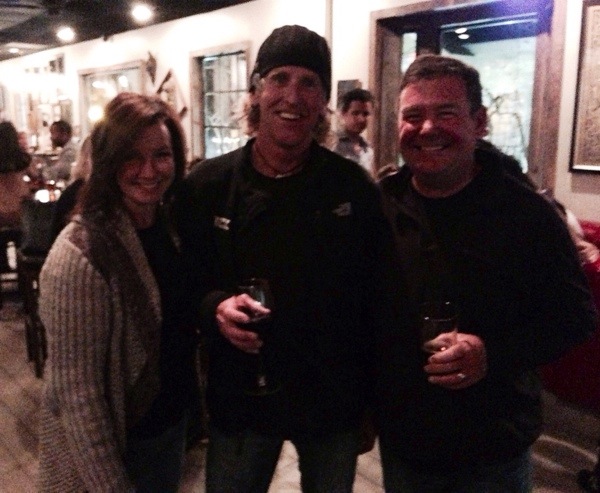 Greg,Tonya and I.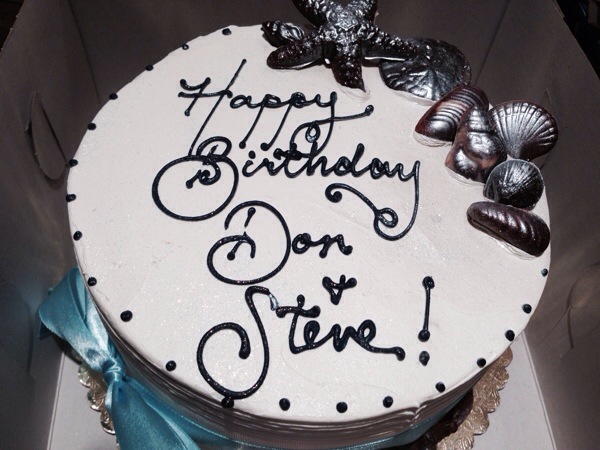 The cake was awesome. Sue got it from a bakery in La Jolla and very yummy.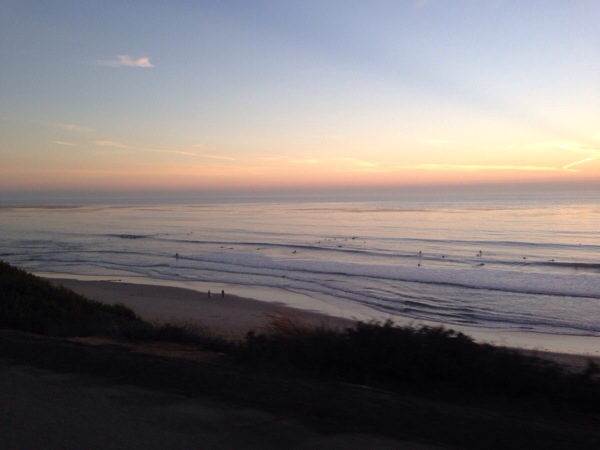 I barely got back before dark last night. Sunset was great. I'd like to be on the water during sunset.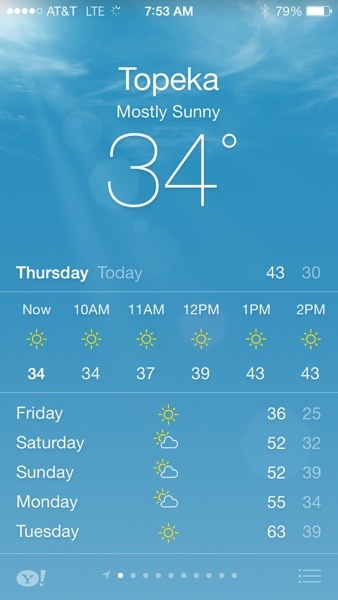 The weather looks pretty good back home.