Race went about like I had hoped. I'll write something later when I'm more toasty and rested. Something about not enough sleep and cold weather that makes one tired. Here's a writeup for Cyclocross Magazine about the race this morning for now.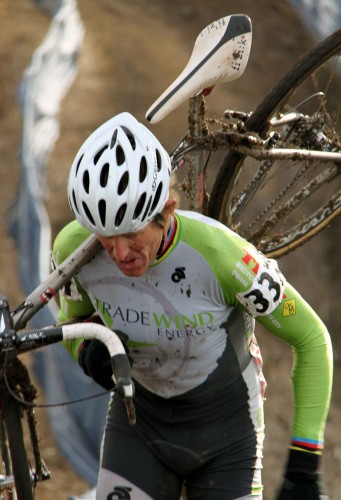 Here's a short video of the race from CyclingDirt.com.

Watch more video of Steve Tilford on cyclingdirt.org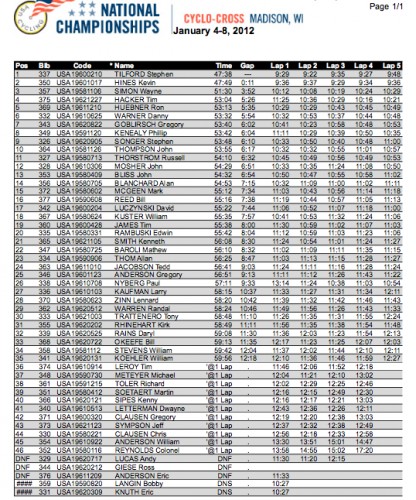 You can click twice to enlarge the photo.