Okay. I've been thinking a lot of why the USAC decided to go rogue at this time and adopt radio usage in the United States. I figured since the UCI had dug their heels in so deeply, there is no way that they aren't going to take "steps" against the USAC. What is the upside for the USAC?
Yesterday I read this article that is an open letter to the Professional riders, by Pat McQuaid, president of the UCI.
This is the part I found to be interesting-UCI is aware of steps being taken to set up a private league, World Cycling Tour, outside UCI, by certain team managers. I wonder will the financial benefits they are chasing benefit you, the riders. Somehow I think not! I quote Johan Bruyneel "I've been laying the framework for something great… But you'll just have to wait and see…".
So, there is going to be a mutiny by the Professional Teams from the UCI? Led by JB, it seems. This is the only explanation of why the USAC would defy the radio ban. Steve Johnson and Co. must be aware of all the happenings and have decided to take sides early. It only makes sense.
Say that JB has most of the Pro Teams on his side already. Maybe even the ASO too. At that point the USAC would have to give his new league serious consideration. "The UCI is convinced that what's really at stake here is not radios, but power and control," said the Irishman Pat McQuaid. I think that the USAC realized this upfront and played its hand.
Mind you, this is all made up by yours truly. I have no evidence other than what I've read and my twisted mind to back up this theory. Like I said before, eventually we'll find out the real reason that the USAC decided to part ways with the UCI on this radio thing. This is what I've come up with so far. Who knows?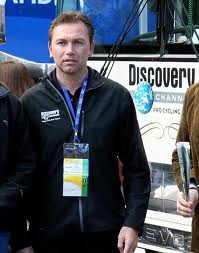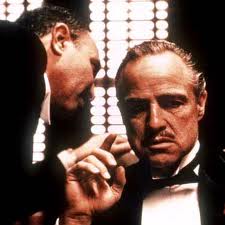 Bear any resemblance?