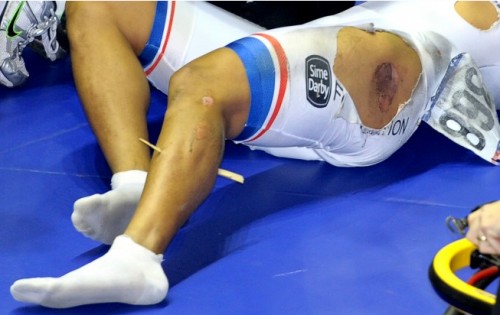 This guy finished 3rd, running/limping across the line at the Kerin World Cup today in Manchester, England. He won the Kerin title overall with the "finish". Here's the link to the Youtube video of the final lap and crash.
I've had locust thorns in my fingers do the same thing as this. It looks like it is going straight through his leg bone, but it is just in the soft tissue. No biggie.
On a brighter note, American Sarah Hammer won the women's omnium at the same event. Article here.