Yesterday didn't go too well. Only got around 800 miles in. Weather is the culprit. We stopped in Rock Springs, Wyoming. Left early for Steamboat to hopefully get there early enough to ski some. I just brought my boots. I'm not sure about skiing at 8000 feet or whatever the altitude is there. I've only skied a few time high (altitude). It is more humbling than it is already. I have to get a couple days on snow before the double Birkie ski on December 27th in Hayward. Fish Hatchery at 8:00am. Everyone is invited. I'll let you know how it goes today.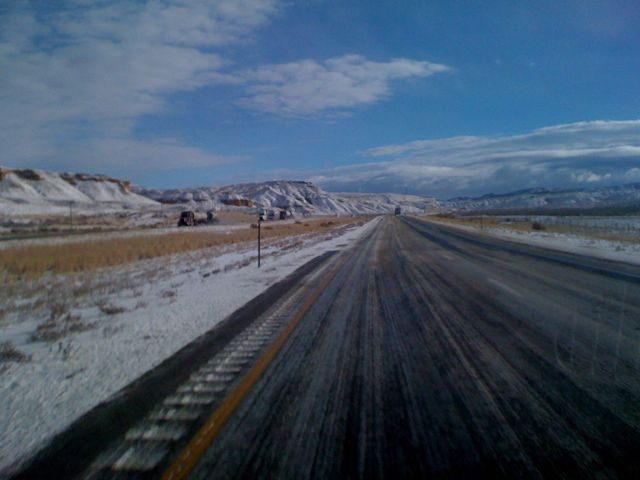 Ice. Again. Slow going.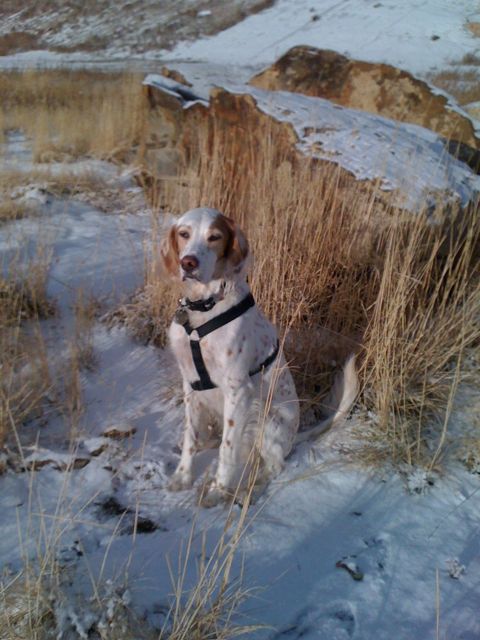 Bromont looking regal this morning on his walk.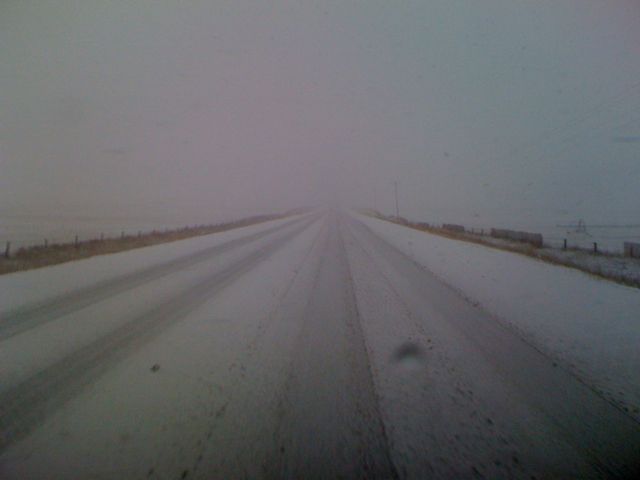 Bad, Bad. Bad.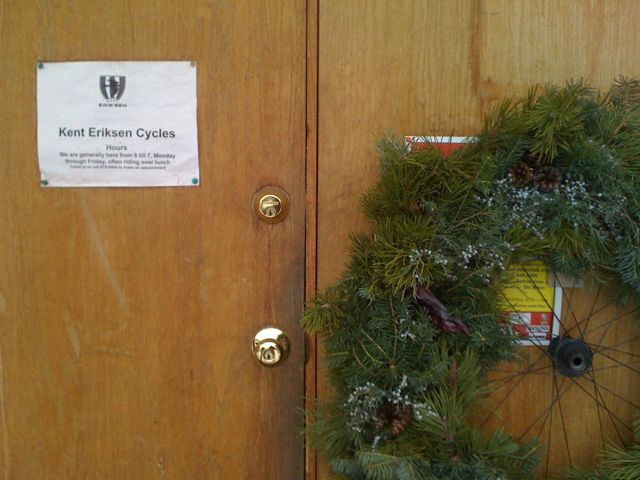 Made it. Finally. Dumping snow now.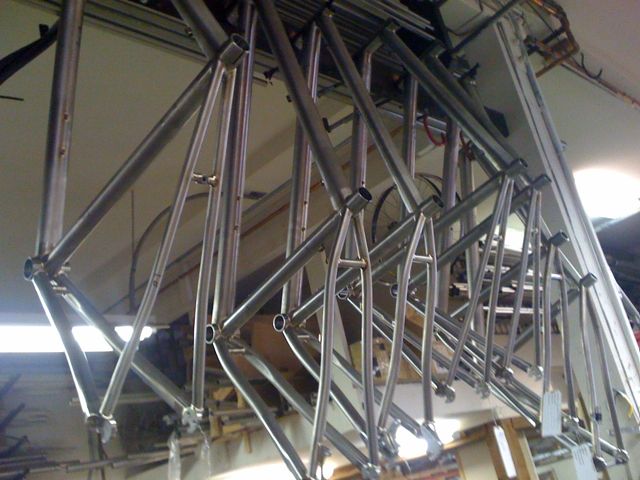 Titanium orgy.