I'm in Delmar, having a coffee, already with 60 miles under my belt. Pretty weird. At least for me. I'm not an early morning rider type. Sue and Don are heading back to La Jolla. I called a old team mate from Wheaties/Schwinn, Shaun Wallace, and I'm going up to Solana Beach to ride awhile longer.
Shaun kind of started the whole altitude tent thing a decade ago. He's moved on to whole branches of houses for NBA players and chambers for NASA and the FAA now.
It is near perfect weather again. Already in the mid 60's. Okay, done hanging. Better get moving.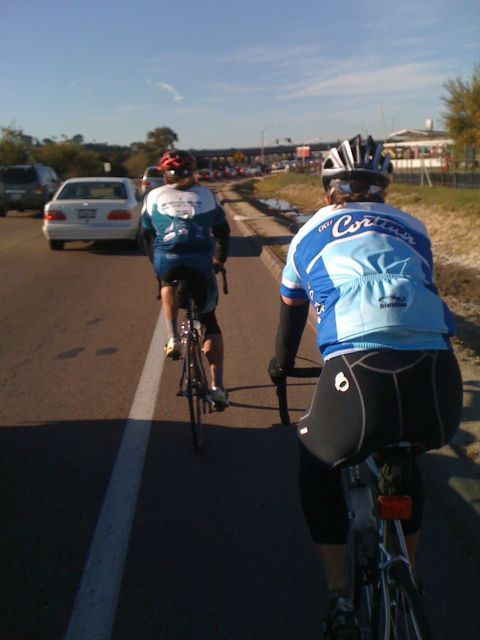 Heading back to the coast at 8 am in Southern California is not good. It is amazing, one person in each car, not moving. I couldn't do it on a life basis.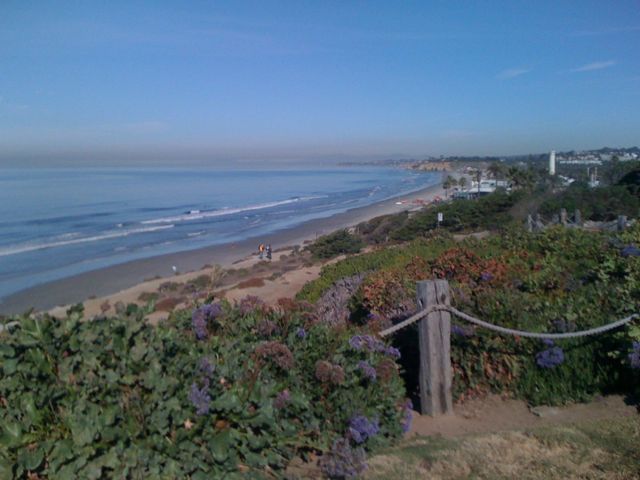 But, getting to the coast, on a bike, pretty great