Short update. Finished 11th. Again. That is two 11th's the past two weeks. 11:11. 7 guys got away early. Brian and I weren't too interested in racing that hard, so we let it just ride away. 2 more guys got away before the end. We finally got lapped. I was trying to help lead out Pat Lemuix, but Adam Bergman didn't seem to need the help. IS Corp and Kenda Pro Cycling Team had two riders each in the move, but they botched up their leadouts completely. So, Pat was the last man standing. He seemed pretty happy. He joked that he hadn't won a race since May before the start. Good omen joking about that I guess.
Tomorrow is for all the $$$. 5:50 am. 3000 riders.
Sent by iPhone.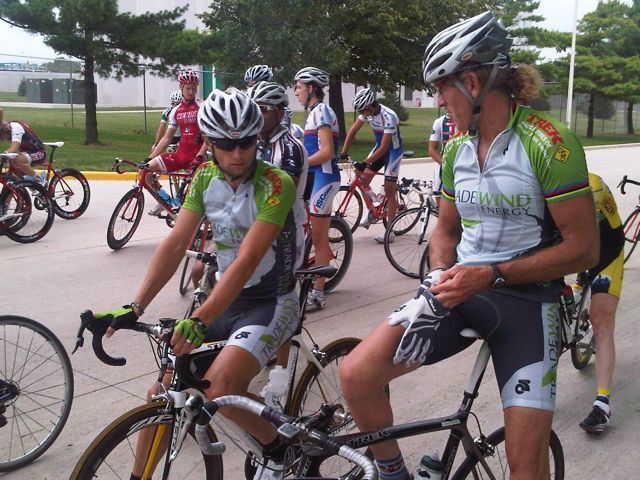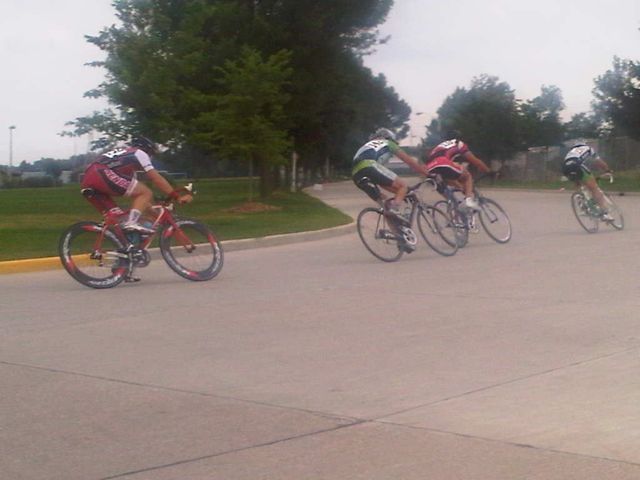 Race shot from behind.