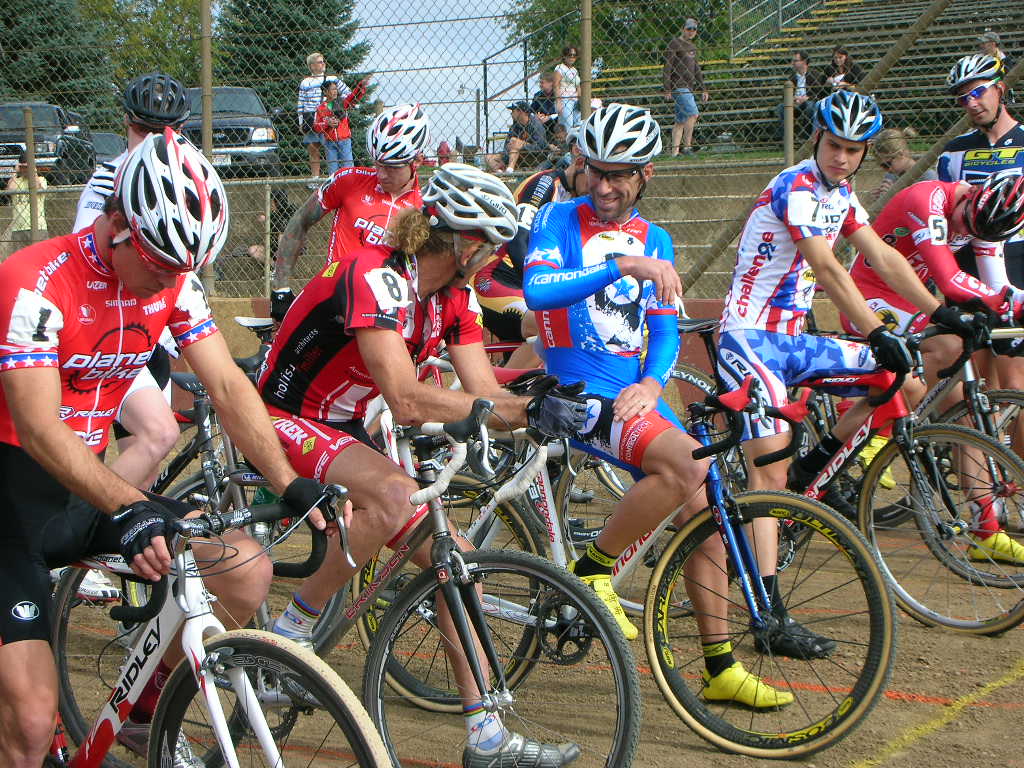 On the front row of this race was 4 out of top 5 finishers at Nationals last year. Jonathan Page, Tim Johnson, and Todd and Troy Wells. Then there is Bjorn Selander who won the U23 Nationals. Plus a bunch of Swiss guys. A pretty good field.
I finished 12th again. I wasn't going that badly. I just never got going that good. I think I was just kind of pooped. A couple bobbles and things go badly in cyclo-x when you're not really on.
Jonathan Page won again, but had to work for it. A few bike changes and almost sprinting with Todd for the win. Tim Johnson faded badly to 6th. He didn't really recover from food poisoning a couple days earlier I guess. Bjorn rode good. He passed Johnson on the last lap to finish 5th. I was in a group going for 6-10 for half the race. Made some mistakes and ended up riding with Adam Bergman 20 seconds back the rest of the race. I didn't sprint since it was for no UCI points and he'd pulled the last 3 laps pretty much.
Jumped into the car and drove the 9 hours back to Topeka. It was a pretty exhausting 10 days. 2171 miles driving, 5 cyclo-x races, 1 criterium and 2 days for flying. Plus all the bike packing, race preparation, Las Vegas Bike Show, etc. Too much to do to really expect any different racing results. But, it was fun and that is mainly what it's all about.
Artsy cross photo.