I got off to a late start this morning. Trudi is flying back from Geneva Switzerland to Louisville today. She arrives at seven. I was considering leaving tomorrow and having Stacie pick her up tonight. But after yesterday's hot ride, I figured I needed a day off.
Yesterday, five of us rode over to Lawrence on gravel. It was in the lower 90s and super humid. One of those days it's almost impossible not to melt. I felt way better than I did last Monday doing the same ride, but it takes it out of you.
So I decided this morning to pack up and get moving. Tucker saw me packing and got all stressed out. By the time I had most of our stuff in the van, Tucker was nearly in a frenzy.
Right when I was ready to leave this morning, my neighbor, who is 90, came and told me she couldn't open her garage door to move her car. I didn't really have the time to fix it, but I went over and gave it a try. It wasn't that hard of a fix, it only took me 20 minutes. 20 minutes that I didn't really have.
It's close to nine hours to Louisville from Topeka. And I only have 8 1/2 to get there. Another snafu on the drive, was after I started there was a cat in the van. Fran, decided she wanted to go on the trip. I was only half a mile from home when I realized she was there.
I received a few emails yesterday about the Citerium National's course in Louisville. Guys were saying it was super dangerous. I've even been offered other rider's slots. I don't think that's how works. Anyway, today they changed the course. I think they didn't want to repeat the crashfest at Masters nationals.
Here's the official announcement –
Due to the overwhelming interest and the number of participants entered in the criterium (crit) component of USA Cycling's 2016 Road National Championship, the original crit course in Norton Commons cannot safely handle the number of riders in several age groups. The new crit course will be located in Shawnee Park, one of Louisville's signature Olmsted Parks. The wide roadways inside the Shawnee Park and bordering the park will provide a safe and challenging national championship course.
I posted this from my phone, while driving, so forgive the horrible errors.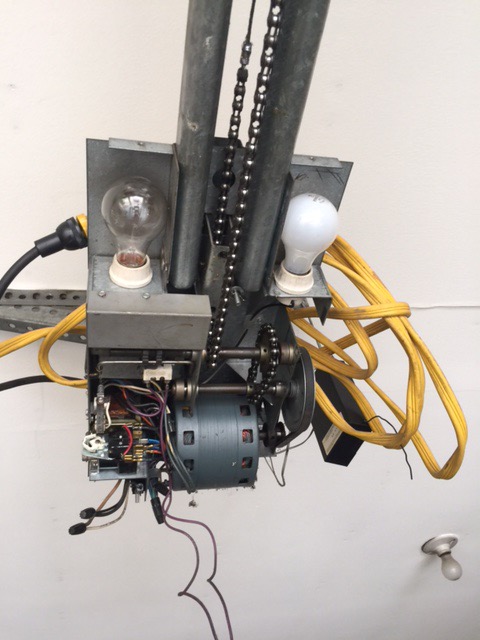 Kind of a mess. A couple set screws were loose, so a pulley spun.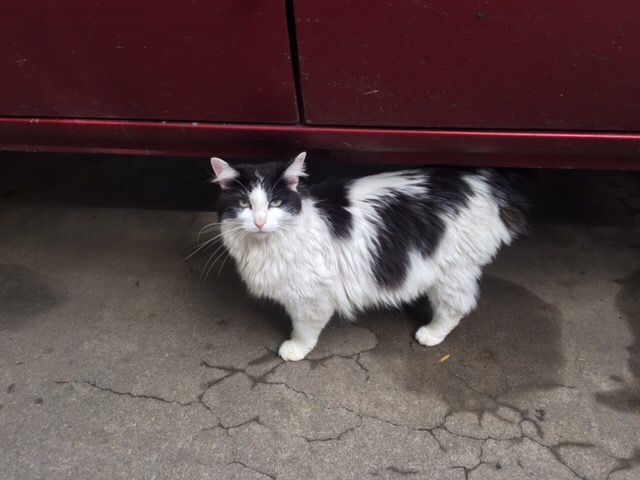 Fran nearly took a road trip.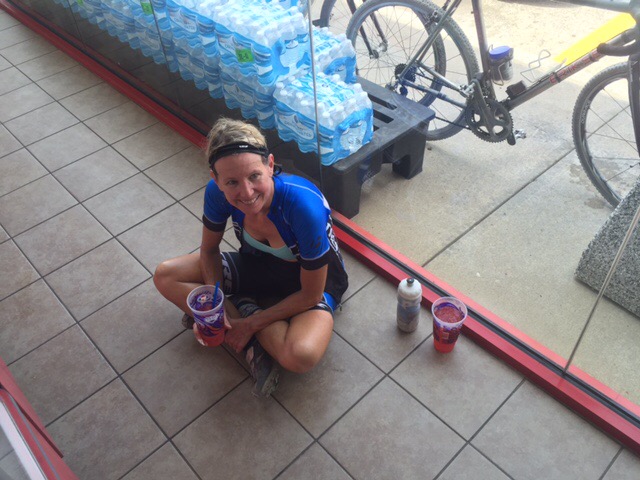 Catherine melted yesterday. Here she is sitting on the floor of a Quicktrip in Lawrence.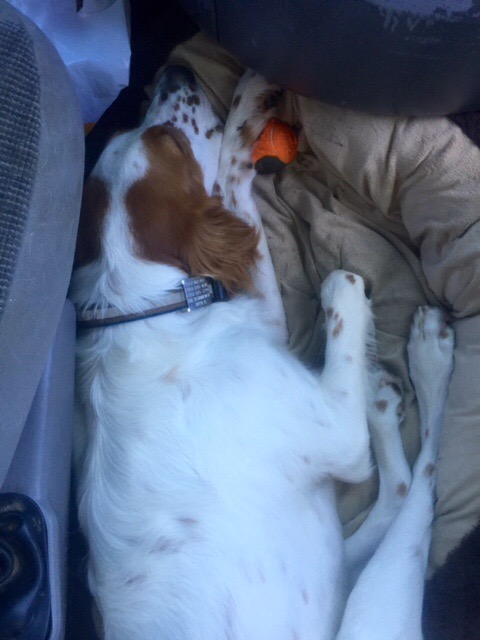 Tucker's driving position.