Me and the UCI don't see eye to eye much when it comes to penalties levied for cheating in bike races.  Like really cheating, not just crossing the yellow line type cheating.
I guess they decided that there must be some factual evidence that some professionals have been using electric motors during competition.  I say that because there would be no reason to address a issue, unless there was an issue.
So, the UCI made some rules if, or when, they catch some guy riding around, or attempting to ride around, on a bike with a motor in it.  Here is a link to an article at Cyclingnews.
What that article says is that the UCI thinks it is being very strict that mandating that a rider caught would face a minimum suspension of, yes, 6 months, for using a motor in a professional race.  Plus, fines, of course.  But the team would also face that same time-out, plus fines of 100000 to a million Swiss Francs.
UCI's president Brian Cookson said, "The UCI takes the issue of technological doping, such as the ability to use hidden motors, very seriously."
Come on, seriously?  If you catch a rider trying to race a race with a motor in his bike, then he has to serve a 6 month time-out?  Fuck that.  The guy is obviously really, really cheating, the same as a guy that injects EPO and HGH.  But the difference here is that you have an electric motor as absolute positive proof that he was doing it.  Not all this, I ate my grandma's dairy cow, sat on Tenerife for month, explanations for why there are problems in their blood.
And personally, I don't ever want to see a guy that would attempt to use a motor on his bike to ever be seen again.  Use an electric motor, then you should be suspended for life.
The article says that in Italy, there have been 1200 electric motors, I assume small enough to be contained within the tubing of a bike, sold recently. It says that the motor can be synced with a heart-rate monitor and it kicks in when the heart-rate hits a pre-set threshold.  Also, some can be bluetooth and be operated remotely.
Who comes up with this stuff?  Lets make a small electric motor that can be operated remotely?  If this technology is in existence, then it has to be for the competition side of our sport.  Or maybe they made it for  a kind of twisted practical joke to play on someone?  Seems a little expensive for that.
Anyway, back to the UCI.  This new sanction rule for electric motors just goes to show what page the UCI is on when it comes to tolerating real cheating.  They call it electronic doping.  It probably isn't as advantageous as the real doping, but no doubt it helps.  If someone goes to this extent to cheat, then they are gone.  BIke racing is not a right, it is a privilege.
Come on, UCI.  Let's just make the rules so that riders "are forced" into just using their own power to make their bikes go forward.  None of this, if you do this, then you'll be slapped this hard shit.  Bike racing is a very complicated sport, but the real basis of it is that a rider has to power the bike.
My stance, if I were czar of the sport, would be that the team that was caught electronically doping their riders, would instantly be disbanded, never to be seen again.  The team directors and all support of the teams would never be allowed to work in the sport again.  And the rider or riders using the motors, would never be issued a license again, suspended forever, plus would all have to go to Levi's Grand Fondo, each and every year, until they die.  On their own dime.
But that is just me.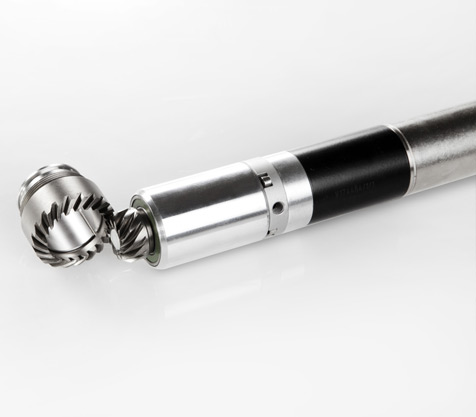 The first half of the video is showing how to insert the electric motor and for 3:30 on, it shows the Cancellara deal at Pari-Roubaix and Flanders from a while ago.