Since it a rest day at the Tour, we should get back to important stuff, one which is getting Jimmy Mac into the Mountain Bike Hall of Fame. I nominated Jimmy for the MTBHOF a couple months ago. Now he is a nominee under the journalism category. Here is a link to my nomination.
Jimmy Mac has been a total supporter of mountain biking for decades. He accompanied Roy Knickman and myself to the first MTB Nationals Championships back in 1983. Since then he has been fully immersed. He has been a bigger supporter of the sport, not just the racing, but the pure enjoyment of riding a bicycle off-road, than anyone I'm met.
Mac became editor of MTB Action years ago. The equipment changed and Mac went with it. He once told me that he thought the main reason that racing MTB isn't so popular now is because the bikes that are fun to ride, the big movement front and rear, aren't the bikes that you race. It made total sense.
Last week, Mac put in his resignation to MTB Action. I saw this on Facebook – End of an era for me. I'm leaving Mountain Bike Action. The publisher is expanding the magazine's coverage to motorized mountain bikes and I just can't go along with his logic. Mountain biking is a human-powered activity. No hard feelings. It has been a great ride. I'm going out on good terms. Gail and I are going to load up Big Red and hit the road in August. If you live in the Pacific Northwest, watch out!
So the guy goes and quits a job, he loves, for principles. And Mac is a motorcycle guy. But he doesn't think that motorized mountain bikes belong in a bicycle magazine. He deserves to be in the Mountain Bike Hall of Fame just for that!!! He has 165 comments under his post, which goes to show how much he means to many of us.
Like I've said above, Jimmy Mac has been a part of the MTB scene nearly since it started. He has supported the sport, through his writing, and his lifestyle for over 30 years. He deserves to be in the Mountain Bike Hall of Fame more than nearly anyone I know. So, if you are a voting member, click here to vote. If you're not and just like Mac so much, join the MTB Hall of Fame and cast a vote. They moved it to Marin County and could use some support.
Anyway, Mac is one of the good guys. He has supported MTB riding and racing through thick and thin. Voting for him is a no-brainer.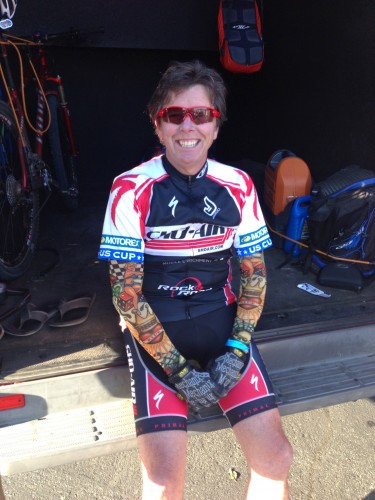 Jimmy Mac