I got a bee in my bonnet and decided to head down to Austin for a little bit. I officially entered the US Cup MTB race on Saturday. And if I have anything left after that, I'll race the Lago Vista Road Race on Sunday.
I haven't raced a sanctioned MTB race in years. So many years that I don't have a result shown at my USAC results page.
I decided last year I was going to switch it up a little this season and reconnect with aspects of the sport that I've either ignored or just not been able to participate in, for various reasons.
Plus, the winter returned to Topeka yesterday. I rode 30 miles yesterday in the teens. There are two local races in Kansas this weekend, but the highs both days are supposed to be 16 degrees. That is approaching too cold to road race.
On the other end of the spectrum, I see the high in Austin on Saturday is predicted to be 80 degrees now. I'm thinking that is going to be pretty hot, for me, racing off-road.
I feel like I'm pretty removed from the MTB scene. These races are all UCI, so they adhere to the UCI rules. Start order, short lap, equipment pits, etc. In theory I don't like a lot of it, but I'm going to try to keep an open mind.
My MTB bike is archaic. We'll, not totally. My Eriksen titanium frame is state of the art, but the rest is pretty dated. I could have made some phone calls, scurried around and updated it all, but I figured I'd just ride it as it is. Less chance of any mechanical issues, plus I am not really knowledgable enough to know exactly what I should be riding. I do know that my wheels aren't really good enough to be racing. They weigh a ton, but I think starting 70 guys back will probably make that much less of a concern.
Anyway, it should be fun and a relearning experience. It's 10 hours to Austin and we're not to Oklahoma City yet, so have a ways to go.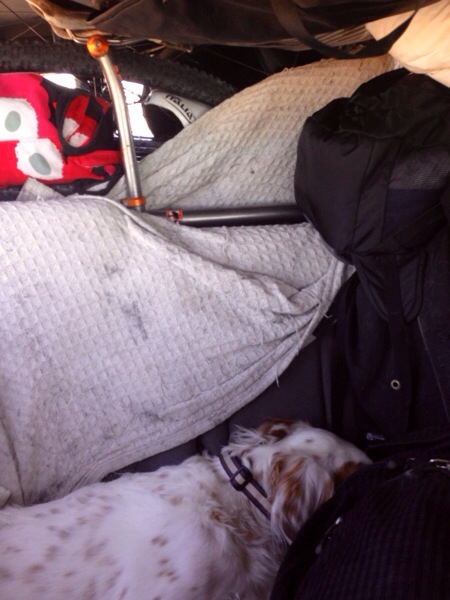 Bromont is jammed I the back of the Isuzu Trooper.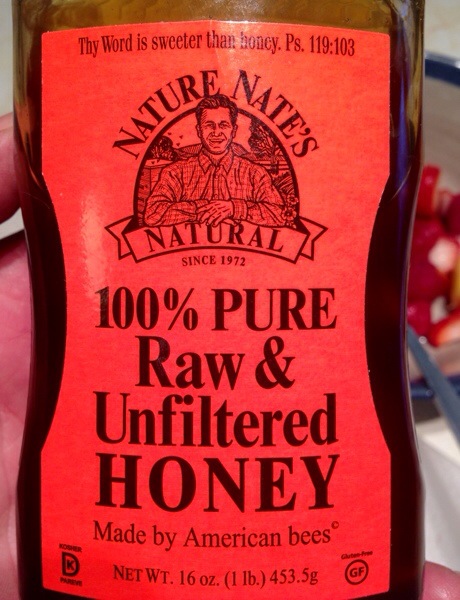 I was putting honey on an English muffin this morning. I thought this was funny-"Made by American bees."