Hi. Today is Valentines Day. It's a nice holiday. There is no downside to a holiday that is about trying to make others feel special. Plus, flowers and chocolate, you can't miss with that.
Today is also the 10th anniversary of Marco Pantani's death. It is strange how a legacy is created during life, and after. Lance Armstrong wrote an article for Cyclingnews about his thoughts on Marco. It is an interesting read. Click here for the article.
I slept 10 1/2 hours last night. It was great. I can't remember the last time I slept that long. I like sleeping. Guess the miles caught up with me some.
Kansas is cold and wet. There is a lot of snow laying everywhere. Big change from Southern California. But, the training out there was getting too easy. A guy out in California asked me if it was too easy training back in flat Kansas. I told him that it was twice as hard training in Kansas as there. The wind and cold is way harder than the climbing. Plus, it ain't that flat in Eastern Kansas. I told him that if I rode over 50 miles in Kansas, in the winter, it was mandatory I took a nap afterward. It is just draining.
I'm going for a ride later this afternoon with some guys. It is super windy, which is appropriate. It is only supposed to barely be above freezing, so I doubt I'll ride that long.
If you have a little spare time, you can go over to Goggle and click on the Doddle there. Each heart is an episode of This American Life. It's a NPR podcast I listen to. I haven't heard them all, but I'm sure it will be great.
Okay, hope you all have a nice Valentines Day and give, and receive, lots of flowers and chocolate.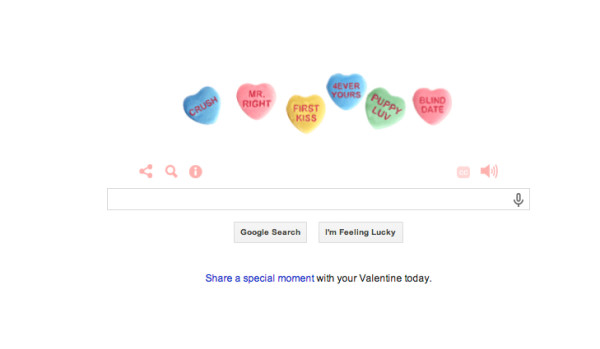 Related