Yesterday was long. I didn't sleep worth a shit. I'm not sure if it was the passing of Ollie or altitude. Either way, it didn't happen.
Vincent and I went to Boulder and met up with Andy Hampsten. We ended up hanging at the coffeeshop a couple hours. I was crazy jittery when we left.
We went by the VW dealer to get Vincent's number. I ran into Russell Stevenson there. He is racing the Master's race today and then the Elite race on Sunday. He got number 40 for the Elite race. I asked if they were lining them up by numbers and the official there said yes. Russell said he didn't have any UCI points.
Anyway, the officials were listening to our conversation and said only 30 guys with UCI points were racing. That is low. I don't know how many Elite riders have UCI points from the US, but it is double that at least. I guess the race is too late in the season for even those guys. Or maybe the altitude scared them off. Either way it is quite a few less than the previous years.
We rode just one lap on the course, right after the junior 13-14 race. There were a ton of them. Way over 50. Maybe way more than that. They only did two laps, less than 20 minutes. That seemed too short.
The course is awesome. I saw Peter Weber and told him so. It is super technical and switches up during the days as it warms. Lots of off-camber sections. A big hill. Pretty cool. It makes me want to enter tomorrow.
I might have to retract my not awarding Nationals to Boulder post. It's close. The venue and course is so cool, it nearly offsets the altitude issue. Almost.
Anyway, I ran into a bunch of friends already. Vincent races at 9 am this morning. Too early for my liking, but that is the deal. It is going to be frozen and super bumpy. Vincent starts at the very back, so it should been interesting watching him move up. He has a new Garmin video camera to capture some of the action.
Okay, have to scoot.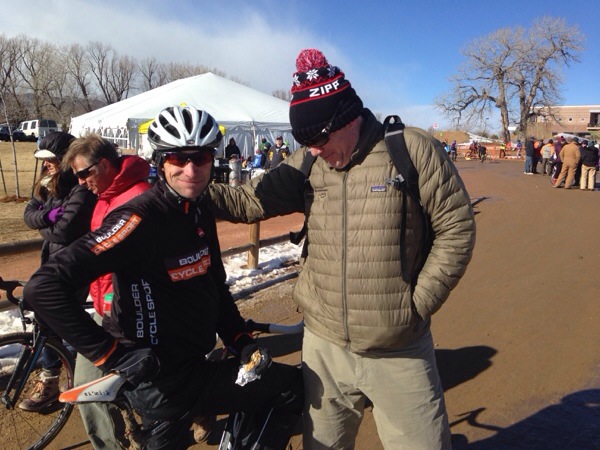 Peter Weber and Dave Toll.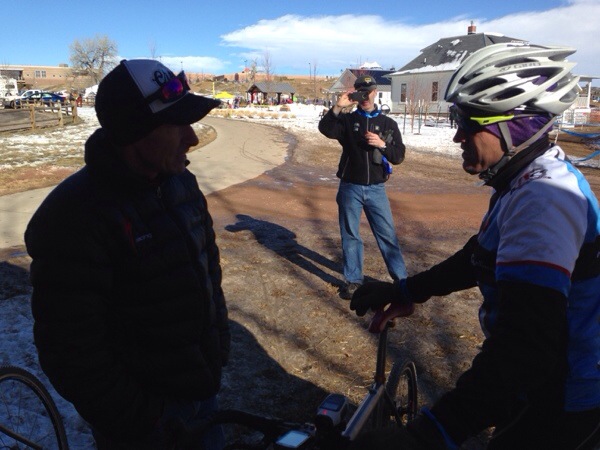 Vincent talking to Ned Overend, as a guy is taking our picture.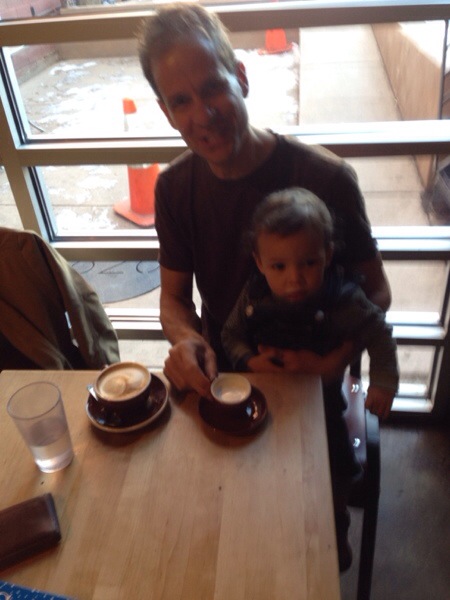 Andy and his son , Oscar. Andy is starting him early on espresso.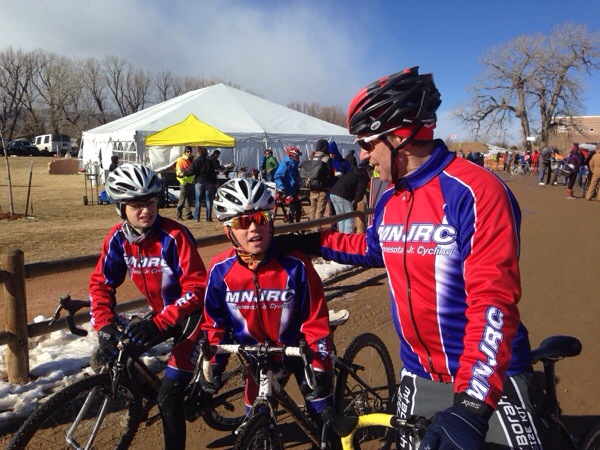 Here is Dag Selander, Bjorne's dad. I have known him forever. He brought some Minnesota guys out to get some experience.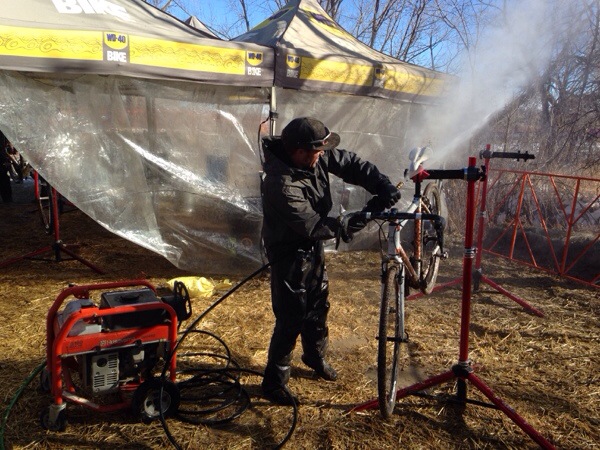 Bill Marshall, working for WD-40, cleaning my bike. Thanks.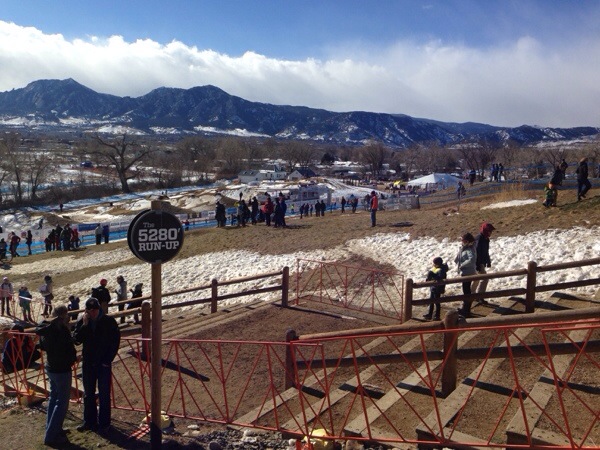 The view from the top of the hill.