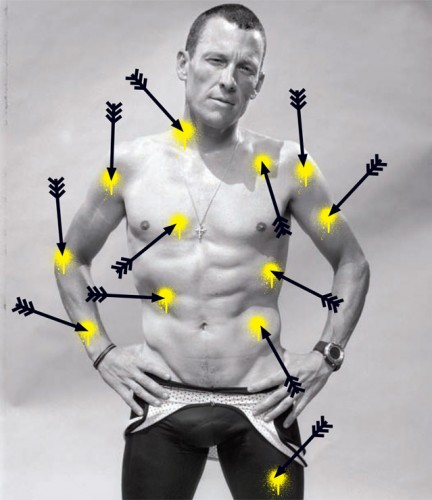 Lance Armstrong Photographer: Ben Watts/Corbis
Outside Magazine's writer Bill Gifford did this article on the LiveStrong Foundation. This is really bad for the Foundation, Cancer Research and even cycling.
It's Not About the Lab Rats
If Lance Armstrong went to jail and Livestrong went away, that would be a huge setback in our war against cancer, right? Not exactly, because the ­famous nonprofit donates almost ­nothing to scientific research. BILL GIFFORD looks at where the money goes and finds a mix of fine ideas, millions of dollars aimed at "awareness," and a few very blurry lines.