It's been one month since Master's Cross Worlds in Belgium. It seems so long ago now, but it still isn't sitting right. But, that's just me. I've barely been sick a week now and it seems like a month. Man, is time weird. I sometimes don't see someone for a year and it seems like I saw them last week. Other times it seems like I haven't seen them in decades. I have no idea why that is.
I was just looking back and trying to figure out when I started writing on this website. I can't tell precisely. But, it has been over 5 years. Originally I was only putting stuff on a monthly/weekly/whenever basis. Obviously now it is much more often.
The 5 years seemed to have passed pretty quickly though. For me, it doesn't seem like if been doing this for a very long time, but 5 years is a pretty long time of a persons life. 10% of mine.
Part of the reason I post things here is because I don't write very well and I'm trying to get better at it. But, it is a slow, tedious process. My spelling has improved dramatically. I don't use a spell check program. But, I don't spell check it myself too good either, so……
Ned used to try to find words that he didn't use or know the definitions of and use them in sentences when he talked. He'd do this until he used them normally in his vocabulary. At least he did that for a while. One word I remember he used was exacerbate. We were doing a Cactus Camp for Specialized and he was doing a talk about something and keep throwing the word in. Way too often. It cracked me up.
I seem to be just wandering again. Anyway, I'm not sick of doing this so I guess I'll keep on doing it. I'll go and paste my site statistics off the tracker thing and post them below. There are a ton more people reading this than a year ago. I think last January it was less averaging a little more than 400 a day and now it is over 2000. Last year total, I had less than 400000 views for the whole year and it's already over 100000 and it's only half way through February. That seems like a lot.
Anyway, if anyone has an ideas about something I should put on, feel free to tell me. Some days it is harder than others. I've been thinking about posting some older photos that are photos, not digital. Richard Degarmo, the promoter of Tour of Texas, among other things, has been doing that pretty religiously the last few months on Facebook. It is pretty cool seeing how much everything has changed the last 30 years. I have thousands upon thousands of prints and slides from all over the world. It would be an effort to scan them and post them, but maybe if I only did a few, it wouldn't be so bad.
Okay. Slept shitty again last night. That is after riding way too far on Sunday. 3+ hours and the wind was whipping. Like over 30 the whole day. And we had over a 20 mph average. Way too hard. But, it's hard to stop yourself from riding hard when you feel alright. I just don't feel alright afterward. Or especially laying on my back in bed. It is only going to be half the temperature today of what it was yesterday, so I probably won't thrash myself too bad today.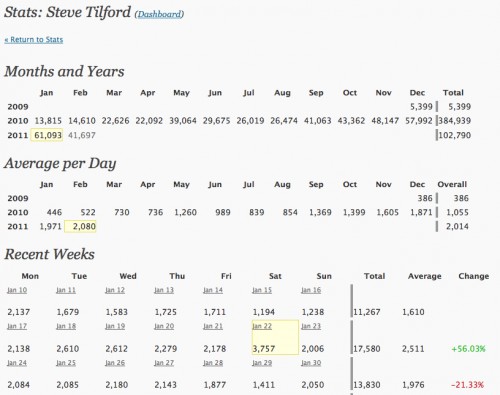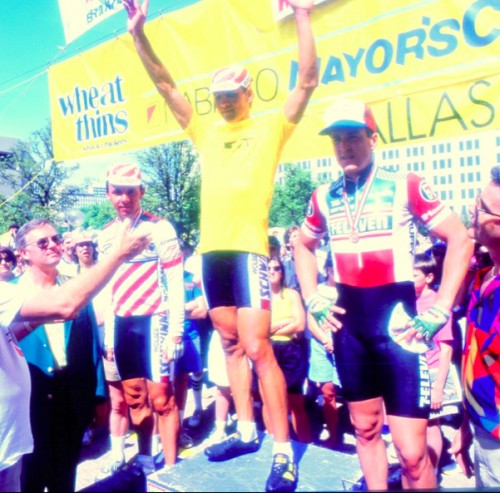 Here's one of Richard's photos that I grabbed off Facebook. Alan, Broz, and Davis at a Wheat Thins race in the late '80's. We, the Schwinn Team, pretty much dominated the series that year.