It could have been much worse, or better, for Catherine. She finished 4th. She got the hole shot and was racing at the front for a lap. But soon found herself racing in a group for 3-7th. 1st and 2nd had checked out. On the last 1/2 a lap she was in 6th, but got by 2 and finished 4th. She was great on the technical portions and mildly sucked on the riding sections. She was okay with the result. She got to the airport with minutes to spare. She's nearly back to Topeka by now.
Ned did what Ned does. He won. Pretty handily. He barely avoided a disaster right off the pavement with a pedal into his front wheel. Just the noise, not the final product of the noise. He used the riding sections to his advantage and looked well within himself. I bet he's relieved.
Bill and I went over and finally rode the time trial course at 3:30. It was pretty
much a running stream.
I saw the results from the TT today held at 12:45. Don Myrah won in a time of 6:14. We rode two laps. The 2nd one at 85%, walking the hill. I rode a 6:41. I felt pretty good. Tomorrow I'm going to put a ton of pressure in my tires and ride conservatively.
I was thinking it was going to be fun comparing the different categories times for the TT, but it is going to be valueless. The course changes up too much because of the climate, plus they keep changing the course. They added barriers for tomorrows racing when none had been on the course before. It does really matter.
Okay. More tomorrow.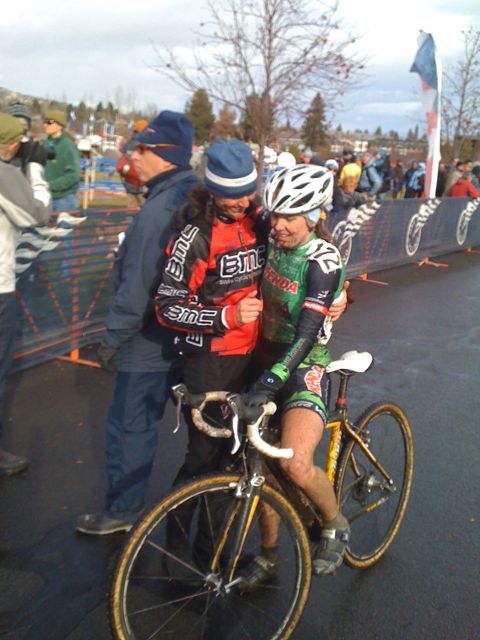 Trudi with Catherine right after the finish.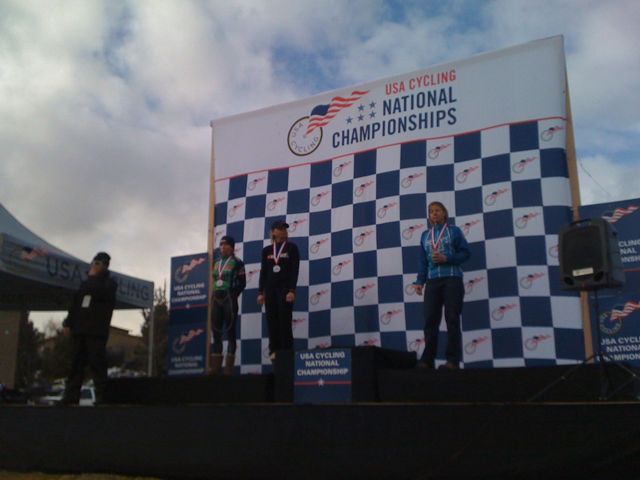 The worst podium ever. 1st fails to show.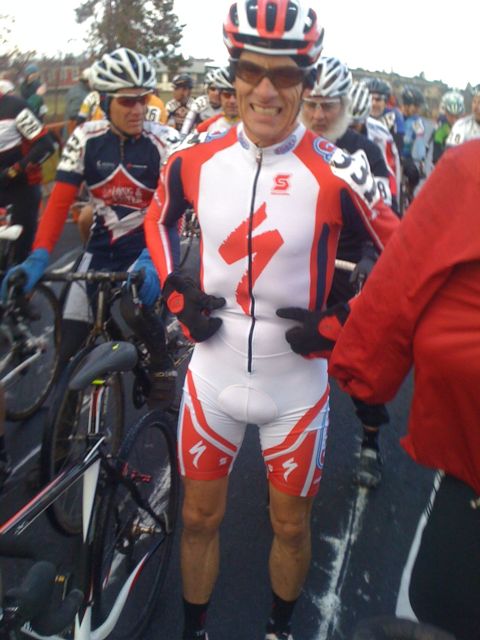 I'm not sure what Ned is doing here at the start. Probably just caught him in a weird moment. Pretty clean though. Kind of looks like a superman outfit.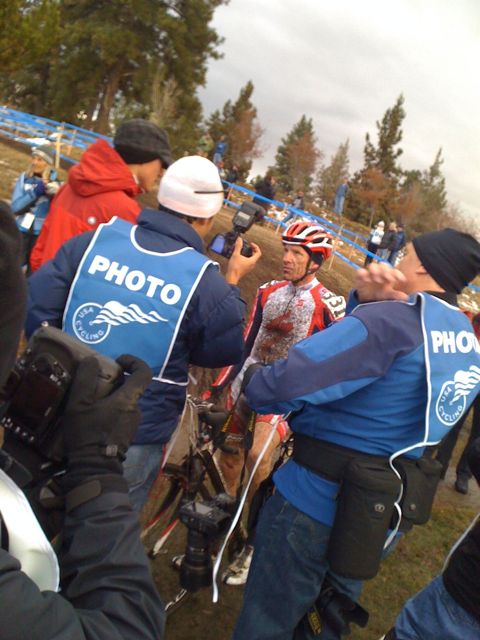 Ned after the race with the media.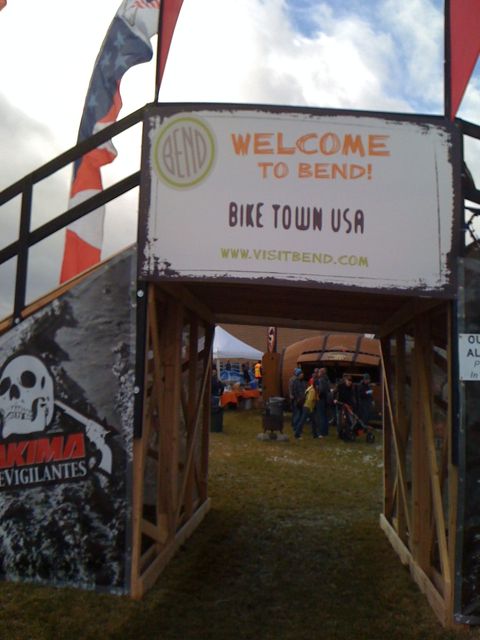 The flyover tunnel to the beer garden.