Got up early to pre ride the TT course before 9 am when it was frozen ice. We got there 15 minutes early and got kicked off. Bullshit.
I guess Brooke Watts beat Ned in the TT yesterday. I haven't talked to Ned, but I'm sure he didn't take any risks on ice on a course that has nothing to do with the Nationals course.
I got to the "real" course and did a couple laps. I can't go 15 feet without someone wanting to talk. That's okay, but alittle bothersome to anyone I'm with.
Catherine is starting in 15 minutes. The course is mud, but frozen in spots. Plus the water of yesterday. You're gonna be wet for sure when you finish.
Okay. Better go watch some cyclocross.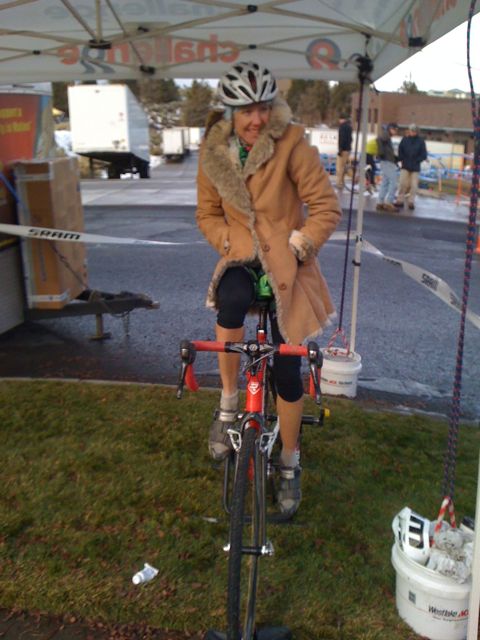 Catherine warming up in her faux fur.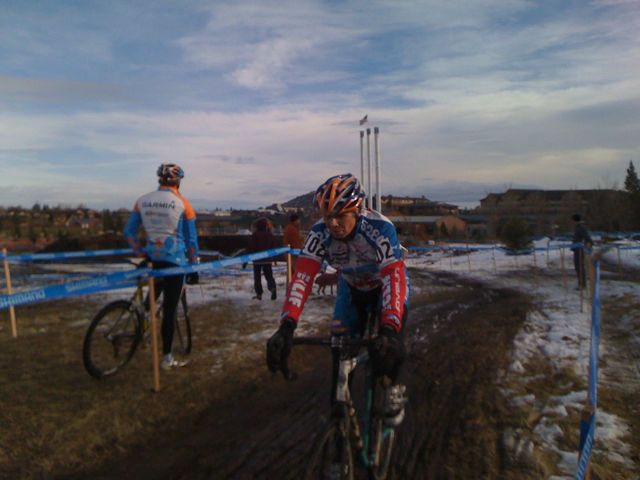 Danny Summerhill's mom racing. Danny in the background.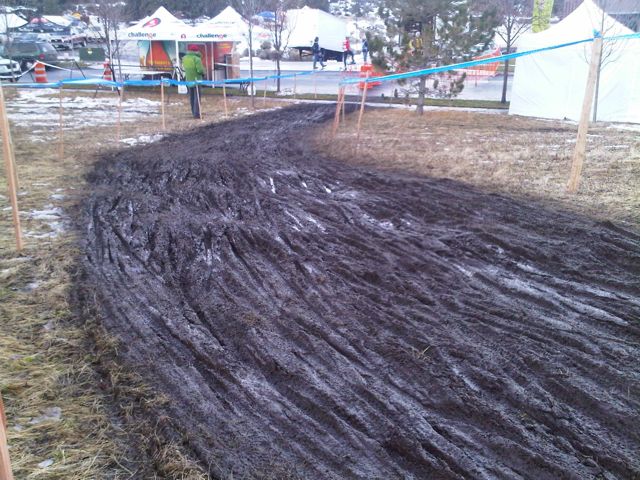 Most of the course looks like this.